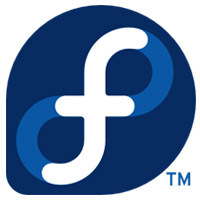 Red Hat this week announced the release of Fedora 24, an open source Linux operating system maintained by the Fedora Project community.
Fedora Linux is the community version of Red Hat Enterprise Linux, or RHEL. Fedora 24 is comprised of a set of base packages that form the foundation of three distinct editions: Fedora 24 Cloud, Fedora 24 Server and Fedora 24 Workstation.
Delayed four times during its development cycle, Fedora 24 includes glibc 2.23 for better performance, and improvements to POSIX compliance and GNU Compiler Collection 6. All base packages have been rebuilt with GCC 6, providing better code optimization across all Fedora 24 editions, and improving the overall stability of each addition.
Fedora 24 is the result of Fedora's drive to provide the latest powerful open source tools and components to a variety of end users, according to Matthew Miller, Fedora project leader. Those users range from developers to systems administrators.
"The different Fedora Editions — Workstation, Server and Cloud — aim at different target user bases, but they share a common base and some common strengths," he told LinuxInsider. "All of Fedora moves quickly, with new releases twice a year, but we also have an incredible quality assurance team, so we aim to be leading edge without bleeding."
Latest Linux Tech
Fedora 24 offers a technology preview of the not-yet-ready Wayland, a next-generation X display server. Fedora developers plan to fully implement it as the default graphics server for future versions of Fedora.
The Fedora 24 release is based on the 4.5.7 Linux kernel — the last release in the Linux 4.5 series. However, rather than delay the Fedora 24 release any longer, the Fedora developers decided to add the Linux 4.6 kernel branch in the coming weeks.
Fedora 24 emphasizes new tools and capabilities for developers seeking to better leverage Linux containers and orchestration.
Fedora's chief advantage is that it is well supported by Red Hat and a developer community, noted Roger L. Kay, president of Endpoint Technologies Associates.
"As of version 24, many of the early kinks have been ironed out and features added. Fedora is reaching maturity," he told LinuxInsider.
3-Package Deal
Fedora 24 workstation's default desktop environment is GNOME 3.20 Delhi, the latest iteration of the GNOME 3 desktop, but users can select from five desktop alternatives to GNOME, known as "spins." They include KDE Plasma 5, MATE 1.14, Xfce 4.12, LXDE 0.99.1 and Cinnamon 2.6. All are built using the GCC 6 compiler.
The Workstation desktop editions include The NetworkManager 1.2 and other GNU/Linux technologies, such as Mono 4.2, Boost 1.60, Node.js 5.10, Python 3.5, Ruby 2.3 and Golang 1.6. Included with the new Fedora Workstation are the latest versions of common desktop programs — among them, the LibreOffice 5.1.4 office suite, Shotwell 0.23.1 photo editor and Firefox 47 Web browser.
Fedora Workstation is meant to provide a highly productive Linux desktop for software developers. It is for anyone working to build cloud and server applications for websites or mobile apps, according to Fedora's Miller.
"We are really excited in Fedora 24 that Wayland, the next generation graphics stack, is almost ready for production use. This will provide some niceties, like no more tearing during video playback. But most importantly, it has a better security model for emerging sandbox-based application packaging, like Flatpak," he said.
Cloud Exploration
Fedora Cloud 24 includes OpenShift Origin, which gives Fedora users an additional Kubernetes-based cloud tool to build, deploy and orchestrate many of the latest innovations in Linux containers, said Miller. It is optimized for application development — automating deployment, operations and containerized applications scaling.
"Fedora Cloud is in some ways our experimental space," said Miller. "The basic cloud offering gives you a nice, svelte image you can run in Amazon EC2 or on your own OpenStack cloud, with all of the Fedora universe of software available."
Fedora Atomic Host changes the way the whole OS is put together, with an emphasis on containers. Many people see that as the future of computing, he said.
In developer mode, the host is downloaded automatically and starts Cockpit (an easy way to administer GNU/Linux servers via a Web browser) along with tmux, a terminal multiplexer session. That makes it much easier to start working in the Fedora Atomic Host developer console. It also streamlines the ability to capture key session information, like the IP address and root password.
Server Features
Fedora 24 Server has a smaller footprint, thanks to the removal of unneeded packages. Fedora Server is in a really unique place, Miller noted.
"We freely admit that it is not the server distribution for everyone. It moves too fast for some cases and certainly does not have the years of support you will get from something like Red Hat Enterprise Linux," he said.
If you need the system to just sit there and be boring, Red Hat Enterprise Linux or CentOS are probably better choices. However, if you do not mind an upgrade every year, there is really no better way to get the latest server software on a very recent Linux kernel and foundational libraries, he explained.
Fedora 24 Server includes better use of rolekit to simplify setting up server roles. It has FreeIPA 4.3, an open source identity management program with an improved Domain Controller. It helps streamline replica installation, segment creation and replica topology visualization.