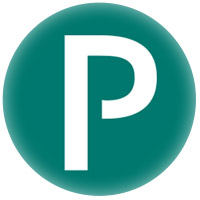 Pivotal last week announced a US$253 million round of Series C financing.
Led by new investor Ford, together with Microsoft and previous investors GE, EMC and VMware, the deal is expected to close this month.
Pivotal's customers include seven of the top 10 U.S. banks, three global automakers and half the top 10 telecom companies.
Its agile-based approach lets enterprises build and operate software rapidly, the company said.
Pivotal offers two subscription software products: Pivotal Cloud Foundry and Pivotal Big Data Suite.
It's teaming up with Ford and Microsoft to help introduce its cloud and analytics software to new customers.
Ford is investing $182.2 million. Pivotal helped the company build the FordPass consumer platform, which launched last month.
Automobile Innovation
Ford and Pivotal will continue to expand the use of cutting-edge software development methodologies, analytics tools and a modern cloud platform throughout Ford product development and IT teams, Pivotal said. That's expected to slash project delivery times from months to weeks.
"All automotive firms are essentially software houses now," observed Mike Jude, program manager at Stratecast/Frost & Sullivan.
"Much of their code is custom, developed in-house, and is a very expensive part of automotive manufacturing. Any technology that has the potential to radically speed up and reduce the cost of developing code would be attractive to Ford," he told the E-Commerce Times.
Automobile innovation "has moved from the mechanical to the digital realm, and Ford clearly wants to be a player in the new technologies," contended Al Hilwa, a research director at IDC Seattle.
"Enterprises are just beginning to realize they have to make greater commitments to software platforms," he told the E-Commerce Times.
Ford's investment in Pivotal "is part of its Smart Mobility effort where [it's] transitioning — or aiming to transition — into a mobility service provider," said Praveen Chandrasekar, mobility research manager at Frost.
FordPass "is testimonial to this," he told the E-Commerce Times.
With the Pivotal investment, Ford "will aim to get all the software and solution development, big data and cloud capabilities to deepen FordPass," Chandrasekar said. It also will use Pivotal's capabilities "to deepen the focus on automated driving where software, cloud and big data will play a huge role to enable capabilities like deep learning and artificial intelligence."
However, Pivotal also works with Volkswagen and Daimler, pointed out Roger Lanctot, an associate research director at Strategy Analytics.
"Clearly, car companies need help in development," he told the E-Commerce Times, and these three "have picked Pivotal to work with. How that plays out with Daimler and Volkswagen, I don't know."
Start of Something Good
Microsoft's priority "is ensuring that Microsoft Azure is the best place to run Java applications using Pivotal Cloud Foundry," said Scott Guthrie, executive VP of Microsoft's Cloud and Enterprise Division.
"Bringing more workloads to Azure is an underlying motivation behind almost everything Microsoft does these days," IDC's Hilwa said, and "having a strong competitive response to what Google's doing with Kubernetes is likely another driving factor."
The investment is likely "the beginning of a deeper cross-selling and marketing relationship," he added.
"The formula for utilizing cloud services is to have access to a cutting-edge cloud platform and a relatively simple way to integrate it into existing IT application infrastructure," Jude noted.
"Pivotal simplifies and accelerates the development of code that utilizes cloud resources, and this would make Azure more attractive," he said.
What Lies Ahead
Pivotal's development capabilities "are rooted in an agile formalism that delivers code at an accelerated pace," Jude said. That "makes Pivotal more compatible with most IT shops."
That said, the development market "is a very noisy environment, and getting your message to the market above competing claims is difficult," he noted. "Having investors like Microsoft and Ford is a very effective way of capturing the attention of IT decision-makers."