It's a well-known fact that statistics can be manipulated to suit virtually every occasion and purpose, but every once in a while an example comes along that illustrates that rule with breathtaking clarity.
Case in point? Two recent surveys on the topic of FOSS that came out in the very same week.
Exhibit A: The seventh annual Future of Open Source Survey from Black Duck Software and North Bridge Venture Partners, the results of which suggested no less than that open source "is taking over the software world," as PCWorld put it.
Exhibit B: A nearly diametrically opposed study from Univa, claiming that 75 percent of enterprises encounter problems when using free and open source software.
'One Might Wonder'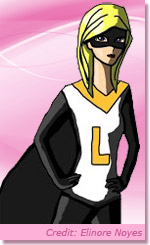 Oh decisions, decisions! Which to believe?
ReadWrite.com blogger Matt Asay, for one, had some choice words on the topic in a story last week entitled, "Flawed Survey Tries To Diss Open Source, Fails."
"Given that so many enterprises apparently struggle to use open source successfully, one might wonder why so many persist in doing so," Asay wrote. "Fortunately, Univa doesn't leave us to guess how to resolve this seeming conflict between mass adoption and poor quality."
In fact, "Univa's marketing is designed to bash itself," he added. "Or rather, the open-source project upon which it is based."
Down at the blogosphere's Broken Windows Lounge, meanwhile, Linux Girl got a like-minded earful.
'Good and Bad, Free and Non-Free'
"Lies, damned lies, and statistics," began Google+ blogger Brett Legree, for example.
"In the end, I only believe in my own experiences and those of people I trust," Legree told Linux Girl. "I have had good experiences and bad experiences with software of all kinds, free and non-free."
Still, "more often these days, my good experiences are coming from free software, and that says something about the people building and delivering the products and services," he added. "It says that they care about more than surveys and statistics."
'Liars Always Figure'
Similarly, "I am reminded of the saying, "figures never lie, but liars always figure,'" offered Google+ blogger Kevin O'Brien.
"You can slant any study in various ways to get the result you want to get," O'Brien explained. "This is no more surprising or believable than Microsoft doing a study that claims the TCO for Linux is higher than for Microsoft."
'It Should Be Ignored'
"Univa's 'survey' is less survey and more marketing material," saidLinux Rants blogger Mike Stone."They leave as much out of their survey as they put in.
"Seventy-five percent experience problems? What kind of problems? They never say, so it could be anything. As with any survey that so lacks detail, it should be ignored with extreme prejudice."
One more time: "Never forget that a software is a 'product,' and even if some of them are open-sourced, perhaps free, others that do sell their software (open-source or proprietary kind) are losing money if someone is using the first kind," Google+ Gonzalo Velasco C. pointed out.
"Thus, it is no surprise that there is a constant bad propaganda about open-source software, specially GNU/Linux systems," he added.
'I Can See a Lie'
Still, "how can it be that 'Univa found that while 76 percent of enterprises surveyed are using open source, a full 75 percent experience problems running it in mission-critical workloads'"? Gonzalo Velasco C. wondered.
"As a scientist, I can see a lie there," he told Linux Girl. "Follow my thinking, if you please: 1) If 75 percent of enterprises are using something, that something is undoubtedly good (or there is a market pressure and OEM monopoly, like in the case of Microsoft products); 2) If 75 percent were experiencing problems, one week later that 76 percent would drop to 0.76 percent. Period.
"I am not saying OSS is flawless," he concluded. "However, in an enterprise field, such software is surely getting more attention from the programmers and anyone involved. Their careers depend on that."
'Never Will I Accept Bugs'
Indeed, "I can't imagine a worse idea than slagging the product that yours is based on," consultant and Slashdot blogger Gerhard Mack mused.
"If the free version is buggy then odds are so is the paid version," Mack added. "When I'm evaluating a service contract for my employer, I can accept support or more features but never will I accept bugs."
Slashdot blogger hairyfeet wasn't sure there was a conflict between the two surveys.
"If you tell me I can have a truly wonderful car but it'll cost me 100 grand a year or I can take this Chevy that constantly needs to be fiddled with but runs okay and BTW its free? Well it doesn't take Kojack to solve the 'case of the disappearing sale,'" hairyfeet told Linux Girl.
'Thank the GNU-Gods'
"Linux can be as fiddly and irritating as it wants to be because MSFT has frankly insane licensing when it comes to servers — we are talking completely divorced from reality," he explained. "I talked to one guy who had paid over (US)$20,000 and that was for ONE server license (datacenter edition IIRC) and a handful of licenses, not even enough to cover the business!"
If hairyfeet were put in charge of Microsoft, he'd make three versions of WinServer, he said: "Home, SMB, and Datacenter, at prices from $150 for home to $1,000 for DC, and make CALs a flat $10 a pop," he explained. "By doing this you could wipe Linux out of the server room in four years or less.
"But Ballmer has to hang onto his 'Worst CEO' title, and gouging ever-higher prices while running off more customers to please wall street is all he cares about," hairyfeet concluded. "So Linux devs better drop to their knees and thank the GNU-Gods that Ballmer is a pathetic CEO, otherwise they might actually have to listen to customers."
'People Need IT That Works'
Last but not least, blogger Robert Pogson had a different take.
"This is the first time in a long time that I agree with what Matt Asay wrote on the subject of the two surveys on FLOSS adoption by business," Pogson began. "Clearly, anyone who thinks worries about quality etc., are holding back FLOSS has not looked at what people are actually doing in the back rooms of IT.
"People need IT that works for them, and when FLOSS comes in at the lowest cost, gives the best reliability and the best performance, who would hesitate to give it a trial?" he explained. "Of course FLOSS is not trouble-free, but all the problems are soluble because of the openness of FLOSS. If you can't find FLOSS that does what you want you can quickly change some similar FLOSS and make it happen."
'Just Build It and It Happens'
That works because "no one has to go back to the drawing board and start from scratch with FLOSS," he added. "The bulk of the code is already written. Just build it and it happens."
People today are "doing amazing things with servers, databases, search engines, document management, networking and now clouds, and that's all happening with FLOSS," Pogson concluded. "Non-free software by its nature cannot be as collaborative as the world needs software to be. That's just the way things are.
"FLOSS has been working for business for more than a decade now," he added. "It is surprising that some folks are just noticing."