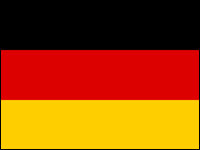 Dirk B., the founder of German streaming and file-sharing site "kino.to," has been sentenced to four and a half years in prison, according to German outlet Der Spiegel.
The 39-year-old will also be forced to pay the state up to 3.7 million euros (US$4.7 million).
Prior to being seized by authorities, kino.to was the largest German-language streaming portal, according Der Spiegel. The site hosted an estimated 135,000 pirated movies and television programs.
In a confession — one that earned him a reduced sentence — Dirk B. said that he regretted taking part in copyright infringement.
Dirk B is believed to have made more than $8 million from the site, primarily through advertising, according to HollywoodReporter.com. At its peak, kino.to reportedly had 4 million users per day.
Breaking and Entering
U.S. prosecutors have accused a 20-year-old Briton named Ryan Cleary of breaking into numerous websites, according to the BBC.
The U.S. indictment states that the Lulz Security hacking group, to which Cleary allegedly belonged, attempted to deface sites and steal personal information. Among the offenses listed, LulzSec is believed to have hacked into Sony Pictures Entertainment's website to lift data of registered users.
If convicted in the U.S., Cleary faces up to 25 years in jail.
Cleary faces similar charges in Britain, where he is accused of breaking into websites belonging to UK law enforcement agencies and British music sites, according to the BBC.
Nokia to Lay Off 10,000
Finnish communications company Nokia will cut 10,000 jobs globally by the end of 2013, according to the Associated Press.
The company also plans to close plants and certain R&D projects, including ones in Germany, Canada and Finland.
Nokia has been slammed by high-end, innovative products from Apple and Google, the AP reported, as well as budget-friendly phones like those produced by China's ZTE. This competition is partly responsible for the company's atrocious 929 million euro ($1.17 billion) loss in the first quarter.
Earlier this week, Samsung denied rumors that it was interested in Nokia, driving down Nokia shares. Those shares plummeted further on Thursday's layoff announcement.
Nokia announced multiple layoffs last year as well.
English Soccer Rights
England's top soccer league, the Premier League, recently auctioned "technology-neutral" broadcast rights, according to PaidContent.org.
Live broadcast rights for the 2013-14, 2014-15 and 2015-16 seasons were awarded to Sky and BT. The deal enables Sky to show live games not just on TVs, but also mobile devices, tablets and Internet-connected TVs.
Near-live, on-demand and online highlights are to be auctioned off separately. Those highlights will be auctioned regardless of platform. At present, such highlights are divided into mobile and non-mobile, with Yahoo owning non-mobile Internet highlight rights.
UK Police Hunt for Online Pedophiles
More than 40 police forces in the UK have embarked on an operation to weed out suspected Internet pedophiles, according to The Guardian.
Police raids have led to the arrest of "several people," according to the article.
Earlier this week, a watchdog group issued a report which said that online child abuse was becoming a bigger problem.