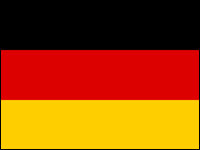 StreetSide, Microsoft's equivalent to Google's Street View, has removed its services from Germany, according to Germany's Der Spiegel.
People can still access overhead maps of Germany, but the feature that allows for photographic views from German streets has been disabled, according to the Der Spiegel article.
Google, you may remember, faced resistance when it launched Street View in Germany, as data collection-wary Germans objected to having their streets and homes made available on the Web. Complaints prompted Google to introduce an opt-out feature that, when activated, would turn certain addresses into a blurry, indistinguishable blob.
Microsoft followed Google's lead and introduced an opt-out feature for StreetSide, but the company nonetheless had also run into problems from the off. Officials complained that the opt-out should be available prior to any pictures being taken.
It is unclear from the Der Spiegel article if the disappearance of StreetSide is permanent.
Cuba's Disappearing Cable
The Associated Press ran a lengthy article Monday looking at what went wrong with Cuba's ambitions to enhance its Internet capabilities.
The cable, announced in 2011, was supposed to increase Web capabilities 3,000-fold but ultimately never materialized according to the AP. But now, more than a year since the announcement, the government has ceased to discuss what went wrong. And Cuban Internet users, for their part, are still saddled with the slowest Web speeds in the Western hemisphere.
"I had high hopes, great expectations for the cable …" an unnamed doctor from Havana told the AP. "For me, doing a postgraduate degree, (the intranet) is no good. It's too basic and poor for our needs. They haven't given us any explanation."
Nor, apparently, have they given Cubans speedier Internet. Another source said that Internet speeds may have even slowed down since the cable was announced.
Chipmaker Plans Huge Job Cuts
Renesas Electronics, a Japanese microchip maker, plans to nix 6,000 jobs — roughly 15 percent of the workforce — because of financial struggles, according to Japan Today.
The Japan Today article, which cites Japanese daily Yomiuri Shimbun, also reports that Renesas plans to raise 50 billion yen, or about US$625 million, in "fresh capital."
Renesas, which specializes in automotive chips, reportedly declined to confirm the layoffs.
Last December, The Wall Street Journal had an article detailing how Renesas hopes to rebound after the March 2011 earthquake.
Spotify to Debut in Australia
Spotify, a Sweden-based music streaming site, announced Monday that it is going to launch in Australia and New Zealand, according to Mashable.
This is part of Spotify's ongoing global expansion. The company launched in the U.S. in July 2011 and recently launched in Germany as well.
Spotify will offer more than 16 million tracks in Australia and New Zealand, according to Mashable. In addition, Spotify will offer full access to its content for free, and will do so indefinitely. For its U.S. launch, Spotify had offered six months of unfettered access.
Russian Social Network Dealt Blow
In what could prove to be a boon for Facebook, vKontakte, Russia's most popular social network site, lost an important legal battle, according to PaidContent.org.
The appeal was against a previous ruling that deemed the site's file-sharing activity was in breach of copyright laws. Music industry representatives had in the past complained that vKontakte was "holding back" the music industry.