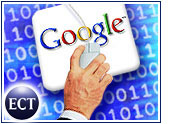 Enterprise search capabilities have evolved much like the known universe. Scientists tell us that it was not until several trillionths of a second after the Big Bang that gravity, matter and antimatter took shape and added complexity to everything. Likewise, although the Internet burst into the mainstream several years ago, many enterprises are only just beginning to consider how world-class search capabilities could benefit their in-house infrastructure.
One of the forerunners in this field is industry darling Google. Its dedicated search appliances promise a kind of simplicity not seen in enterprise computing since Netscape released its Mosaic program and shoved aside Total Quality Management in favor of "browsing." Where the technology goes from here depends on how Google decides to develop one of the most significant consumer crossover brands in computing history.
Snapping Up Search
It is clear from speaking with Google and its customers that the search appliance is an easy sell at the moment. In fact, Google product manager John Piscitello told the E-Commerce Times that the product pretty much sells itself, as the company's brand is well known and businesses already want to implement its search algorithm on their internal networks.
As Whit Andrews, lead analyst for search technology at Gartner, put it: "No one will get fired for buying Google. Brand is very powerful."
The appliance's packaging is surprisingly simple. For light loads within a departmental workgroup, the Google 1001, a 1.7-inch-high rack-mountable box, can search between 150,000 and 300,000 documents for an entry-level price of US$28,000. The 5005 unit expands that to 3 million documents.
Catching On
Google's established brand name already has inspired a few companies to try its enterprise products. For example, Brad Hochalter, administrator of Kaiser Permanente's intranet, Permanente Knowledge Connection, said his company had first installed the Verity search engine. However, he told the E-Commerce Times, "we weren't happy with the results, so we went looking for something else" to let physicians search the amassed 150,000 pages of clinical and research medical data gathered by doctors at Permanente.
Although higher-ups initially harbored some concerns about the Google appliance, largely because it runs on the open-source Linux operating system, Hochalter said, the firm is pleased that installation and operation have been relatively hassle-free. "Overall, I have no real complaints. It would be nice to understand the algorithm a little better" so as to tweak the search results, he noted.
Pack of Rivals
Other alternatives exist, of course — and although they lack Google's cachet, some of them are less expensive and have more features. Thunderstone of Cleveland, Ohio, in January released a hardware device that can search up to 5 million documents and is priced starting at $10,000. Thunderstone vice president of marketing Doran Howitt claims his company's machine can run 20 searches per second. If true, that would compare favorably with Google's quoted rate of 60 searches per minute. Howitt said the software also can search local file paths and JavaScript in addition to URLs.
Software-only products offer another way to handle search within the enterprise. One such offering, Mondosearch from Mondosoft of Palo Alto, California, is available either as a hosted service or for installation behind a corporate firewall. The service starts at $330 per month, and enterprise licenses are available starting at $30,000 for the ability to search up to 500,000 pages.
Although a license for unlimited Mondosearch installations can get pricey, at $160,000, sales manager Peter Roth said the cost is justified by extra features. "We can categorize results, which the Google appliance doesn't do, and we have behavior analysis that tells you how people are using search," he told the E-Commerce Times. Google does not automatically generate categories, though this task can be accomplished by tagging HTML. According to Roth, search speed on Mondosearch's hosted installations averages about six queries per second.
Yet another alternative is an enterprise search product acquired by Verity from Inktomi for $25 million last autumn and now renamed Verity Ultraseek. Like other vendors, Verity claims its software has some advantages, such as the ability to highlight keywords in documents appearing in a results set. However, price may be a more significant differentiator: Verity spokesperson Winifred Shum told the E-Commerce Times that the average deal size is $18,000.
Beyond HTML
Despite its rivals, Google still has a strong advantage in terms of both brand and track record. Still, it is possible that simple search alone will not address enterprises' knowledge management needs for long. Gartner's Andrews said his research firm routinely advises companies to consider what he calls the increasing complexity of search inputs and outputs.
"These days, you have to think about all the non-HTML stuff that's produced, such as output from a custom-built application, which may be in XML format and may not be in the form of a page," he explained. For example, sources of content outside Google's ken might include a relational database system, requiring an ODBC (open database connectivity) connector.
As customers become more sophisticated about crawling the documents in their intranets, Google also could be outflanked by companies that are willing to offer more flexible licenses. For example, Thunderstone lets users generate an endless number of document "collections," or groups of pages that are searched together. Google's mid-range 5005 unit allows only two collections. That could be important for a medium-size company that wants to create groups of documents that different departments can and cannot search.
Stick to the Core
Rather than competing on such metrics, however, it is more likely that Google will leverage its unique status as a major player in both the enterprise and public Web search spaces, positioning itself for the future.
For example, earlier this year, Google acquired premier Weblogging company Blogger. Focusing Google's search capabilities on corporate workgroup weblogs could provide a new way to mine information. Also, in the last year, the company added the ability to search sites that are accessible only with a password or through secure sockets layer (SSL). "That's a pretty significant thing because it opens up a lot of information," said Piscitello.
For the moment, though, Google is sticking to its guns by sticking to simple improvements, adding incremental capabilities without distracting from HTML search. As Piscitello noted, "We really feel there's a lot you can do in the core search results."
"Google is like a startup from 1994," Gartner's Andrews said. "They are not shooting gerbils from a cannon. They are saying, 'We have an extremely good technology. Let's see where it can make us money.'"