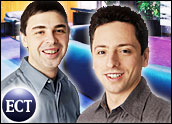 Google recently announced the integration of local search results into Google.com. Currently in beta, Google Local allows users to find relevant local information with neighborhood business listings, maps, directions and Web links.
Combining sources from its catalog in excess of 4.3 billion Web pages, a local search result can suddenly become very personal, very targeted. Not ready to go global with the service, it now offers local information in the United States only, finding neighborhood stores and services, then cross-checks those results with yellow-page data to pinpoint local resources by zip code or town.
Search results include a comprehensive list showing searchable contact information for stores, shopping centers and other directories — plus distance in miles, a click to directions from MapQuest and search breakdowns to find the business closest to home, typically in a radius from 5 to 45 miles.
This local reach could swell the ranks of advertisers willing to pay for exposure on Google. Other successful Google links, such as AdWords, offers self-service delivery based on advertisers budgets. Advertisers buy in with the keywords they want triggering their ad, and show up as a "sponsored link" during a user search, paying only for click-throughs to their site.
Google reports about a 15 percent click-through rate. If local shoe stores and bike shops can see that kind of exposure — reaching local consumers through the massive search tool — its likely we'll see more small companies willing to pay for that targeted result instead of local print media.
Search wars
Google was named after "Googol," the mathematical term for a 1 followed by 100 zeros. Today, there are no small numbers when measuring the billions of dollars in advertising revenues paid to search engine and portal sites.
The move to local searching is the next evolution of the company's business from national to the local level, Mark Argento, senior research analyst for ThinkEquity, told the E-Commerce Times. "There is a huge market opportunity with tremendous ad dollars on tap right now." As Google expands beyond search to targeted, local results, and Yahoo expands with aggressive recent acquisitions, "they become more like network broadcasters, where they generate traffic, people come to view content, and they monetize advertising inventory."
Until recently, Yahoo offered searches that were "powered by Google," but Yahoo quickly decided to join the fray with its own search offering. Earlier this week, Yahoo launched a beta of its own algorithm search function, called Yahoo Search Technology, to provide a news section. It crawls over 7,000 news sources in 35 languages to deliver targeted results sorted by source, location or date.
Much of the power behind Yahoo's expansion comes from its acquisition of Inktomi in late 2002, and Overture, including AltaVista and AllTheWeb, acquired in July 2003. These resources added considerable steam to Yahoo's efforts to become a search engine king.
Can Microsoft Be Far Behind?
Microsoft is stepping up their Web search offering as targeted searching becomes both a resource and an advertising vehicle they can't afford to ignore.
In efforts to catch up with Google and Yahoo, Microsoft has reportedly been investing heavily in its search technology. Microsoft beefed up its MSN Web browser with services like newsbot, a headline aggregator currently used in several European markets.
According to comScore Media Metrix, Google enjoys a 35 percent share of the global search engine market, with Yahoo owning approximately 27 percent and MSN's share measured at 15 percent.
Local Web Search Behavior
ComScore recently expanded its scope with the introduction of qSearch Local, the first service to measure localized Web search behavior.
"An increasing portion of the $14-plus billion in U.S. yellow pages spending is moving online, offering huge upside to Internet yellow pages providers and Web search engines alike. Local search is at the epicenter of this transition, in terms of product development, revenue growth and competition," said James Lamberti, vice president of comScore Networks.
ComScore's recent research showed about seven percent of all searches included a local modifier, such as a zip code. "We've yet to see how this will shake out, but offline yellow pages advertising is definitely moving on line," Graham Mudd, comScore analyst, told the E-Commerce Times. "There isn't any doubt that Internet yellow pages and search firms like Google, Yahoo and MSN want to be there."