Hacking the Google TV Box Without Rooting It, Part 2
The Official Honeycomb Release
If you remember, last month, I succumbed to a peculiar urge to go out to my local, friendly big-box consumer electronics retailer and drop almost a hundred dollars on a product that had been panned by the critics on launch, had a dubious life expectancy because of that, and had been almost universally rejected by the TV networks and their agents — Hulu, for one. This would have been a problem for anyone, but it was a major problem for this device, because it's a media streamer. The product is the Logitech Revue Google TV box.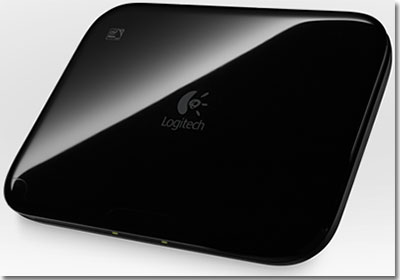 Logitech Revue With Google TV
Not only did I wantonly blow the money (potentially ), I promptly voided the warranty by upgrading the box — avoiding turning it into a svelte doorstop — to a form of leaked Android Honeycomb 3.1. All because I had developed the possibly bizarre idea that I was going to turn my television into one giant tablet.
Well, a month has gone by, and I want to update you guys on what's been happening.
The Concept
The idea of a pass-through device that acts like an Internet layer over your existing cable subscription is brilliant, but only suitable for people who aren't cheap like myself and havn't already canceled their cable package. There's nothing much to watch natively.
You'll still need a laptop and resultant spaghetti over living room floor for Slingbox and Hulu on the big screen. However, the Logitech Revue does provide a Chrome Web browser, complete with Flash that can be used to watch video. Adding the bookmark to the homescreen provides quickest navigation.
The Media
There is content, but it's almost all rental and to-purchase material, news, or user-generated stuff like YouTube. Video podcast functionality, though, is fabulous, as is my genius side-loaded copy of Google's Reader RSS app for news videos via RSS.
Twitter is useful, although there is no auto-refresh. Bookmarking video sources (as you would do on a PC) with the included Chrome browser works better than any app I've used.
The Niggles
Many video-oriented apps side-loaded from my Gingerbread phone or tablet simply didn't work . The Revue device is slow, and even with my ported Honeycomb leak and an improved interface, boy, the Logitech Revue is slow compared even to a base laptop.
Added annoyances include flashes of white screen between video clips that illuminate the room like an invasion, as if someone has turned on a light. Thus the Revue is unsuitable for bedroom, pre-sleep watching.
Upgrading – Carefully
I did upgrade from the leak to the official version of Honeycomb 3.1 for Google TV when Logitech finally released it last week. The upgrade didn't miraculously push over-the-air as advertised. I had to manually pull a copy of the file that had been kindly placed in a depository by one of our wonderful friends at GTVHacker and then follow Zenofex's clear instructions to flash the box.
Poor Zenofex was inundated by irate, fellow manual-upgraders on Thursday and Friday because at the time it wasn't clear that upgrading from a certain version of the leak directly to the official version would brick boxes, which it did.
Needless to say, check your version carefully, follow the version-specific instructions, and don't blame anyone if things don't go according to plan — it'll make a nice doorstop.
Official Version
Netflix is back and functional on the 3.1 official version, and the CNN app is missing, although the phone-based CNN app can be side-loaded reasonably successfully with no live video.
The final version of the Google TV-specific "TV and Movies" app that indexes your available streaming content across devices and platforms is functional. This is the intriguing Google TV killer app that indexes all available content based on your cable subscription, Amazon Instant Video and so on.
Unfortunately, in my case, because I don't have cable, it was mostly indexing non-advertising supported, paid, Internet-streamed content.
Future Prospects
The good news is that despite Logitech's recent announcement that it will be pulling out of the Google TV manufacturing business, you can still pick one of these things up for a benji and take a gamble that the GTVHacker community will persuade Logitech to open up the boot-loader to allow developers to create their own kernels and updates for the device.
After all, Android's next Ice Cream Sandwich OS will be open source next year. A petition has more than 600 signatures, and a common theme in the signatories' comments is that if Logitech won't be updating its box again, let the developer community do it. Come on Logitech, what do you say?
Overall Results
This has been a fun project, if a little expensive. A Roku streamer box provides similar media streams — think Netflix — and comes in at sixty bucks, a savings of $30 or $40 over the Logitech. The browser functionality with Flash is useful in the Logitch Revue, although this can also be obtained for free by hooking up a laptop to your TV. Side-loading tablet and phone apps, including games, is moderately entertaining, although it's tedious to find many don't work.
Does this hardware product have a future? Logitech allowing the heavily locked-down boot-loader on the Revue to be unlocked would help. In terms of Google TV itself? The idea is intriguing, but I'm concerned that it potentially falls between two points in history: the laptop hooked up to the TV, and something better than the laptop hooked up to the TV.