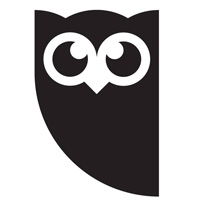 Hootsuite on Monday launched Amplify for Selling, a mobile-first solution that helps sales teams succeed on social by generating leads and fostering revenue-driving relationships.
The new tool is an extension of Hootsuite's Amplify employee advocacy product, which is focused on the business-to-business market.
Amplify for Selling integrates with Salesforce and Microsoft Dynamics CRM, so sales reps can import contacts from these systems and follow them on Twitter.
Among the things it allows users to do:
Set up keyword streams to provide notifications about relevant conversations from contact lists so they can connect with contacts in real time;
Share pre-approved content on social media and transition from social to offline conversation by requesting personal information through direct messages;
Track how leads engage with their content by user, social network and content category; and
Track shared content to see which meetings, calls, opportunities and revenue were influenced by social and discover which tactics and content work best.
Being able to connect with leads on the go and to pre-approve and curate content that sales teams can publish to multiple channels — LinkedIn, Twitter, Facebook and Instagram — saves time, according to Hootsuite.
Users get detailed contact profiles that include previous interactions, bios and even their Twitter feed.
Going Beyond Social Media Marketing
Social selling isn't the same as social media marketing.
"Social media marketing is outbound with broad outreach," noted Cindy Zhou, principal analyst at Constellation Research.
"Organizations use social media marketing to promote their perspectives, content, offerings and events," she told CRM Buyer.
"Social selling is about personalization and one-to-one engagement from sellers to build a relationship based on the buyer's social posts," Zhou said.
Sales people "need more micro marketing tools in their quiver," said Rebecca Wettemann, VP of Research at Nucleus Research.
Hootsuite Amplify for Selling "is a great example" of such a tool, she told CRM Buyer.
Social selling is "a different stage in the sales funnel — moving from marketing-qualified leads to sales-qualified leads, and then enabling sales to expand the scope of interactions with a prospect and insights about them," Wettemann said.
Why Just Twitter?
Adding social to CRM "makes sales people 12 percent more productive, on average, because they spend less time hunting down insights and relationships, and can connect with customers more actively in the social sphere," Wettemann remarked.
Hootsuite lets sales teams publish content to Facebook, LinkedIn and Instagram, as well as Twitter, but Amplify for Selling is restricted to Twitter, at least initially.
"It makes sense that Hootsuite is starting with Twitter, as sales people can target specific individuals to follow and build a relationship with them," Wettemann pointed out.
Also, Twitter is "pretty broadly adopted" by business users, she said.
LinkedIn is another obvious target, "but with Microsoft's LinkedIn integration, we're seeing much of this available for LinkedIn within the Microsoft Dynamics 365 capabilities and roadmap," Wettemann observed.
While Hootsuite's integration with Salesforce and Microsoft Dynamics helps import contacts to follow, "my concern is on how the engagement activity from Hootsuite funnels back to CRM for a unified view of the customer," Constellation's Zhou cautioned.
The Importance of Social Tools
Social tools "are very important for sellers to engage the new generation of B2B buyers and influencers …, millennials that are digitally savvy and actively share their posts of view, likes and dislikes on social media," Zhou said. They "share openly and expect that organizations and sellers engage them appropriately."
Millennials prefer to search and consume content on their mobile devices but shun phone conversations, she noted, so "sellers of today and the future need to up-level their social media skills to actively listen for buyer signals."
Social Selling's Importance
Social selling "is a powerful complement to account-based marketing programs, helping sellers connect with buyers in their target accounts," Zhou said.
The combination of account-based marketing and social selling "produces very high-quality leads compared to the mass-blast approach," she noted. Social selling can be time consuming, and Hootsuite Amplify for Selling "helps actively alert sellers on opportunities for engagement."