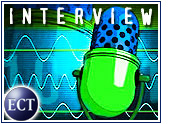 In Part 2 of this interview with the E-Commerce Times, Michael Sands, vice president of marketing for Orbitz, continues discussing the benefits associated with marketing efforts on the Internet.
ECT: What advantages have you gained through running a banner ad campaign?
Sands: We don't exclusively run banner ads. We try a variety of placements, including banners, text, search functionality and other ways to more deeply integrate into someone's site. Some work, some don't. Our policy regarding banners is to try hundreds of different messages and pieces of creative to find those that work better.
Our testing has shown that, as we optimize, we can improve the performance of those banner ads by a significant margin. For instance, some of the banners we originally tested that were more consistent with our offline advertising didn't perform as well as our later banner ads, where we took a more iterative approach, working with consumer feedback and click-throughs.
ECT: What advantages have you gained through marketing in e-mail newsletters?
Sands: The power of e-mail is that it's far more personalized than we can currently get in other forms of online advertising. You certainly get a higher response rate because it's personalized. Like many in this industry, however, I get concerned about wearing people out with e-mail marketing. So we're being very cautious in forming our e-mail campaign based on what people tell us they want rather than trying to guess.
Bigger Doesn't Mean Better
ECT: Have the new larger ad sizes had an impact on your advertising campaign?
Sands: Size is certainly important in this medium. Some of the skyscrapers, pop-unders and larger formats have performed as well as, if not better than, our best banner ads. However, size is not the determining factor. If you put a bad piece of creative in a larger-format ad, it will perform just as badly as any other tactic you might use.
ECT: What are some successful strategies for online advertising?
Sands: You have to go out there and rapidly iterate your message and your creative. Find some partners that are willing to work with you to do that from a cost-effective basis. Take what the consumer gives you in terms of the things they're interested in and move toward that marker. If you're going to use this medium to full effect, then you're placing yourself in a very accountable position, so find partners that want to be accountable with you.
Learning Experience
ECT: What pitfalls should an online advertiser avoid?
Sands: I would actually say there are very few pitfalls that you can run into in this medium because you always have the opportunity to change something, literally, in a matter of minutes. My attitude is to try everything. What would be called a pitfall in the offline world because it can't be changed for a week, a month, or a year, is called an opportunity online because we've learned from it, we don't have to do it again, and we made the change within an hour.
ECT: Are there products or services that are not suited for promotion through online advertising?
Sands: There may be categories that don't lend themselves to this medium, particularly packaged goods or some of the lower involvement purchases that are difficult to track,but that's where our creative juices have to be applied.
Blurring Lines
ECT: How do you measure the effectiveness of your Internet marketing campaign? What factors come into play?
Sands: It's real straightforward. We look at all aspects of the purchase funnel: click-throughs and view-throughs, conversion and sales, which is the ultimate arbiter.
ECT: Based on your experience with Web marketing thus far, what does the future hold for online advertising — both in terms of strategy and technology trends?
Sands: In terms of online marketing, the future is actually now. What you're going to see over time is that the techniques we use in online marketing are slowly going to make their way into offline marketing. Over the next five to 10 years, the lines between the two will blur as performance-based marketing and accountable marketing move their way from the online environment — which is at the cutting edge of marketing right now — to the offline environment, which frankly is a little bit behind the times.
Rewarding Initiative
ECT: Has online marketing gotten a bad rap?
Sands: Absolutely. I think people who say that online advertising is dead are sadly mistaken. Online advertising represents the future of marketing and if a marketer doesn't prepare for it then they're going to miss the boat — not just online, but offline in particular.
ECT: What advice do you have for a company starting to plan a new online advertising campaign?
Sands: Take a step back, look at your total marketing effort, and ask whether online marketing is the foundation of your plan or is it only an add-on to your offline approach. If it's the latter, then you really need to think about whether your product is well suited to online marketing; can online marketing become the foundation for your efforts to go to market, rather than an add-on at the end of the day? If you make it the foundation of your marketing efforts, I think that you'll be justly rewarded in this environment.