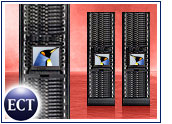 IBM today announced a new program designed to help developers serving midsize customers to access both IBM hardware and software resources, on demand, to build, sell and deploy their technologies.
IBM also added new technical and educational resources to its Application Enablement Program, designed to help Independent Software Vendors (ISVs) of all sizes adopt alternative customer-delivery models such as application hosting and software-as-a-service.
Based on new grid and on-demand technologies, the IBM Virtual Innovation Center for Hardware is designed to improve IBM's ability to serve small and medium ISVs by granting equal access to a range of on-demand technologies.
Leveraging a software-enablement grid that uses IBM Virtualization Engine, IBM Tivoli, IBM WebSphere and the company's grid technologies, ISVs can, according to the company, access a virtual pool of IBM resources — starting with the IBM eServer pSeries servers running the AIX operating system using TotalStorage.
Today's launch adds a new component to the IBM Virtual Innovation Center, an online knowledge portal to help the company's business partners build technologies based on IBM Express technology.
These enablement programs are part of IBM's small and medium business push, a US$500 million initiative to help the company's 90,000 ISVs serve the growing small-business marketplace.
In addition to simplifying the experience of partnering with IBM, these programs are designed to complement existing ISV initiatives, such as ISV Advantage for small businesses to help partners build and sell industry-specific, on-demand technologies.