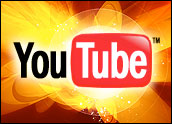 YouTube was the topic of much discussion Wednesday as it grappled with whether or not to take downthe video widely linked to the violence in northern Africa that killed four Americans, including the U.S. ambassador to Libya, Christopher Stevens.
As Mashable pointed out, the video was still accessible on YouTube as of late Wednesday morning, U.S. time — after protests had begun.
Fast Company contacted YouTube owner Google, to ask whether the video would be taken down. A spokesperson replied that videos sometimes raise "cultural and political issues," and added that YouTube tries to allow as much content as possible.
After that, however, Google blocked the video — but only in Libya and Egypt. The company told the Associated Press that its guidelines were sometime tricky to enforce because what is and isn't offensive often changes by country.
The video, which depicted the Muslim prophet Muhammad, is a trailer for a film which satirizes Islam. While it was reportedly uploaded more than two months ago, it only recently received international attention.
In a related story: Reuters reports that one of the four Americans killed at the U.S. consulate in Libya was a famous online gamer, Sean Smith. Going by the online pseudonym "Vile Rate," Smith was a noted player of Eve Online, a multi-player role-playing game which has hundreds of thousands of people.
Huawei Paper Bemoans U.S. Suspicions
A paper published by Huawei, China's biggest telecommunications equipment maker, asserts that the company's attempt to penetrate the U.S. market is being thwarted by "allegations based on allegations," according to Reuters.
The paper, released on the eve of Huawei's scheduled testimony before the House Intelligence Committee, also includes a reference to McCarthy-era witch-hunting, according to Reuters.
Huawei and fellow China-based ZTE Corp are at the heart of a lengthy investigation into the potential security threats they would pose in the U.S. There is concern that the companies would collude with the Chinese government or Chinese military to divulge sensitive information and, in the words of the House panel, "increase the opportunities for Chinese economic espionage."
Samsung Sales Projections
Samsung expects to sell more than 30 million units of the flagship Galaxy S3 this year, according to the Korea-based Yonhap News Agency.
The article, which quotes a company official, also said that sales of the Galaxy Note 2, Samsung's tablet scheduled to be released in October, will be more than double the previous model, the Galaxy Note 1, which sold more than 10 million units.
These projections add some intrigue to the ongoing duel between Samsung and its top competitor, Apple. In addition to the companies' myriad court cases, their device battle should rage on throughout 2012. Apple's newest iPhone, the iPhone 5, will go on sale on Sept. 21 in many Western markets and is expected to be available in South Korea, Samsung's home turf, in October after getting certified with the nation's communications watchdog.
Nokia Siemens to Lay Off Workers
Nokia Siemens Networks announced Wednesday that it will cut about 400 jobs in Finland as part of global efforts to shrink costs, according to the Associated Press.
Formed in 2007 when Finland-based Nokia and Germany-based Siemens teamed up, Nokia Siemens announced in November that it sought to nix one-fourth of its staff. The company also announced that it would cut about 3,000 of the 9,100 jobs from its German workforce.