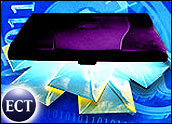 Spam fighters yesterday hailed a decision handed down last week by a federalcourt in Iowa ordering three spammers to pay more than US$1 billion to anInternet service provider for clogging its system with unsolicited e-mailmessages.
However, the anti-spammers were divided on what impact the decision may haveon the spam problem in coming months.
"This is a big issue to a lot of people, and the court's action is sending astrong message to spammers that this sort of conduct is not going to betolerated," Aaron Kornblum, Internet safety enforcement attorney forMicrosoft in Redmond, Washington, told TechNewsWorld.
Amazing Decision
"This sends a message that no matter how large or small an ISP is, spammingis a crime," added Phyllis Schneck, vice president for strategic developmentfor CipherTrust, an e-mail security firm in Atlanta.
Another e-mail security professional, Scott Chasin, chief technology officerwith MX Logic in Denver, called the decision "amazing."
"I think we will see more states getting fairly aggressive on prosecutingspam-related crimes," he told TechNewsWorld.
More Litigation Expected
He maintained that ISPs are coming under increased pressure from theirsubscribers to do something about the spam problem. Over the next year, hecontinued, responses to that pressure will include more litigation andstates passing their own anti-spam laws.
In a default judgment filed last Friday, U.S. District Judge CharlesR. Wolle ordered payments by three spammers to Robert Kramer,operator of CIS Internet Services in Clinton, Iowa.
According to Kramer's attorney, Kelly Wallace, a partner with Wellborn &Wallace in Atlanta, AMP Dollar Savings, of Mesa, Arizona, was ordered to paythe ISP operator $720 million; Cash Link Systems, of Miami, Florida, $360million; and TEI Marketing Group, also located in Florida, $140,000.
Largest Award Ever
"It's most definitely the largest anti-spam lawsuit that we've ever seen," saidTrevor Hughes, executive director of Email Service Provider Coalition, ane-mail marketing industry group based in York, Maine."It's encouraging to see enforcement, to see activity against spammers."
While the award by the court was large, some spam fighters were skepticalabout how much of it would ever be recovered. "The spammers in question arebased mainly in Florida where we know the money will never be collected,"Steve Linford, CEO and founder of the SpamHaus Project, told TechNewsWorldvia e-mail.
"Florida is the world's spam capital," he said. "Spammers from all over theU.S. base themselves in Florida to take advantage of Florida's laws, whichare designed to protect the assets of criminals. Florida-based spammers inparticular have total contempt for U.S. law and courts, as demonstrated bythese spammers not even bothering to show up in court."
Higher and Higher Math
What pumped up the damages in the case to such lofty levels was an Iowalaw that allowed the court to impose a penalty of $10 for each spam messagesent to an ISP. Then those damages were tripled by applying the FederalRacketeer Influenced and Corrupt Organizations Act (RICO) to the award.
In his lawsuit, filed in 2000 against some 300 spammers, Kramerclaimed his inbound mail servers received up to 10 million spam messages aday.
"The Iowa statute made the numbers big, but everything prohibited in thatstatue is prohibited by the common law and now the new federal law in everystate," Wallace observed. "This should be a warning to folks who want to dothis kind of marketing that ISPs will come after them."
Questionable Impact
Since the lawsuit was filed before the federal Can-Spam act became law, thecourt's decision will have a limited impact on future law, according toJeffrey D. Neuburger, an attorney with Brown Raysman Millstein Felder &Steiner in New York City. "But it's a symbolic victory," he toldTechNewsWorld.
As to the decision having an impact on the volume of spam on the Internet,Chasin, of MX Logic, was pessimistic. "After news ofthis billion dollar award has been circulating all over the world, I cantell you that spam will continue to increase," he said. "Prosecutions andconvictions have done little to deter the sophisticated spammer out there."