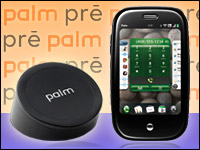 Palm has been playing coy with any definitive details about time or money — specifically, release dates or pricing figures — regarding the Pre, the new smartphone it's promised to deliver in the first half of 2009. A new report from analyst firm iSuppli, however, could shed some light on the Pre's price as it relates to buyers and to Palm's own bottom line.
While Palm has declined to confirm Pre pricing, industry reports suggest that the handset could well debut at US$300 after rebates.
"Palm is not doing a ton of media at the moment — instead focusing ongetting the Pre out the door as soon as possible," Alexander Hunter,spokesperson for Palm, told TechNewsWorld.
Money Breakdown
iSupply recently released a so-called virtual teardown — adetailed analysis of the components and costs it believes form thebasis of the Palm Pre. Palm will get a 44 percent payoff on each unitit sells to Sprint after factoring in $22.61 for software licensingand royalty costs, according to iSuppli's estimates.
The new smartphone will cost Palm $138 in hardware, the firm said. Including software licensing and conversion costs, the grand total rings up to $170. That estimated hardware totalincludes $15.41 in baseband components.The multi-touch display — which could be the most pizzaz-producingelement of the Pre — is expected to cost Palm another $39.51,according to iSupply.
The rest of the cost is spread among other must-have components forany mobile phone meant to compete with the existing big guns. Forexample, the 8-GB flash storage system presumably comes in at $15.96. A3-megapixel camera would add about $12.39 to the package's cost.
Sporting Chance
Palm's decision to introduce a new product rather than reinvent anearlier one may hit its mark with consumers.
"It's not so much a question of viability as it is adoption. The worldof smartphones is broken up between iPhone, BlackBerry and everyoneelse," Mark Asnes, COO of Wireless Zone, toldTechNewsWorld. "Before BlackBerry was as strong as it is, Palm was it for bothconsumer and business users. Palm held onto the Palm OS too long andlost market share."
It remains to be seen whether the Pre can help Palm steal customers away from Apple and Research In Motion. In addition, Palm has chosen to launch the Pre with a wireless carrier — Sprint — that loses as many customers as it brings in. This is not exactly a recipe for success, Asnes noted.
Another potential marketing factor is the possibility of a smaller version of the Pre, also running webOS. Palm is rumored to be developing the smaller handset for release in the fall, according to TechCrunch.
Market Draw Questionable
A big portion of the market for smartphones is youth the market, which may notembrace the Palm brand as readily as a brand like Apple. That is where the target market lies, according to Asnes.
"Customers that upgrade are just not going to leave Apple orBlackBerry. It's a good product with what looks like a good operatingsystem built in a way to make it easier for developers to createapplications, and that may help," he said.
However, the rumored $300 price point for the Pre, if it turns out to be true, would not help Palm's cause, Asnes warned. An iPhone 3G with 8 GB of data storage, for example, can be had for $200 with a contract, and that price has been in place for nearly a year.
"If you're not first or better, then you have to be cheaper. By thetime this really hits the street, you will see price drops on others,"he said.
New OS May Help
Consumer satisfaction with Palm's new operating system for the Precould enhance early acceptance of the handset. The new phone will be thefirst product to run on Palm's webOS.
WebOS allows users to move their contacts, calendars and informationwirelessly instead of being locked to a computer, according to Palmofficials. At its core, webOS leverages several industry-standard technologies,including Web technologies such as CSS, XHTML and JavaScript.
Phone Features
The Pre allows users to link contacts from a variety of sources,including Outlook, Google and Facebook. Updating a contact on thewebOS device will update in the other accounts.
The Layered Calendars feature lets users view a single calendar ormultiple calendars layered in a single view. This provides a way tocombine work, family, friends, sports teams and other interests. Userscan toggle to look at one calendar at a time or see them all at aglance.
The combined messaging features is similar to the format used onGmail. All conversations with the same person are displayed in achat-style view, even if the conversation started via instant messaging and the replyis sent as a text message. Users can also see who is active in a buddylist right from contacts and start a new conversation with just onetouch.
WebOS lets users keep multiple applications open and instantly flipfrom one to another. The multi-touch interface allows movement betweenactivities like flipping through a deck of cards and rearranging itemssimply by dragging them. Also, the OS narrows searches and offersresults from both the device and the Web.