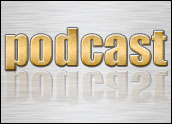 When Microsoft couldn't get Windows Vista to work properly, users made the backward upgrade popular by switching back to the more stable and faster Windows XP. In its latest not-so-deft move, the software giant alienated many of the corporate IT managers it depends on by leaving them out of the loop when the time came to release Vista Service Pack 1.
Earlier this month, Microsoft announced that it was releasing SP1 to manufacturing, meaning that a version of the updated software would be out the wild. Yet IT managers, including those who subscribe to Microsoft Developer Network and TechNet, would have to wait until mid-March — at least — before they could get their hands on it. That news didn't sit well. The sysadmins let Microsoft have it, unleashing a flurry of angry comments on the company's site.
In a lot of cases, these were the same people who had been waiting patiently until the service pack came out to install Vista company-wide. Now they would have to wait even longer? The pressure worked. Microsoft relented, saying it would allow IT personnel to download the service pack by the end of February. How's that for revenge of the nerds?
---

Listen to the podcast (10:52 minutes).
---
Yahoo Rejects Microsoft
After taking a few days to think it over, Yahoo's board of directors started the week off with a resounding and unanimous rejection of Microsoft's unsolicited US$44.6 billion buyout. The offer was equal to $31 per share — a price Yahoo's stock hasn't seen since November — and it came on the heels of a tough earnings report, amid layoffs and restructuring.
CEO Jerry Yang told employees in a mass e-mail that the bid from Redmond undervalued the company. However, an activist shareholder has started a drive to push Yahoo toward accepting the offer, and has secured the pledges of millions of shares. Meanwhile, there's been talk that Yahoo might be looking to merge with AOL, the underappreciated stepchild of the Time Warner family.
The latest rumors have Yahoo canoodling with News Corp. over some type of deal. Is this Yahoo hinting that Redmond should increase its $44.6 billion bid, or has the portal entered anyone-but-Microsoft mode? News Corp. could offer significant benefit to Yahoo, most notably through a linkup with MySpace, which could extend the portal's reach into key demographics. The terms reportedly under consideration would have News Corp. merging Yahoo with its online properties — held under the Fox Interactive brand — and taking a 20 percent stake in the resulting company.
This isn't the first time Yahoo and News Corp. have flirted with each other. Last June, News Corp. chief Rupert Murdoch reportedly offered Yahoo the chance to take over MySpace, but those talks ended without a deal.
Parties on both sides of the net neutrality debate launched attacks in Washington. On one side, cable carrier Comcast defended its practice of managing Web traffic over its network. Last year, you may recall, Comcast came under fire for limiting the flow of data between users of BitTorrent and other peer-to-peer sharing technologies. The FCC started investigating, and now Comcast claims in an 80-page filing that playing traffic cop is both legal and necessary.
Just a day before that, Democratic Massachusetts representative Edward Markey, the chairman of the House Subcommittee on Telecommunication and the Internet, took his own action on the issue. He reintroduced legislation that would require the FCC to take a long, hard look at net neutrality and come up with ideas on how to ensure the Web remains fair to all. That bill will likely face strong opposition from telecom lobbyists and strong support from Google and other entities that might feel a pinch if ISPs were to start squeezing traffic.
Android Prototypes
Phones based on Android, Google's open source mobile platform, have started to see the light of day. A handful of handset makers showed prototype Android mobile phones at the recent Mobile World Congress in Barcelona, Spain. Although Google is the force behind it, Android is actually being developed by the Open Handset Alliance, which includes T-Mobile, Qualcomm, Sprint Nextel and Motorola. ARM has reportedly shown a prototype phone using one of its processors. Another comes courtesy of Texas Instruments, and there's also a rough prototype from Qualcomm. The Android-based phones still lack polish and the look and feel of completed products. Functionality is on display, but there are still lots of missing pieces.
The second Tuesday of each month is well-known as Patch Tuesday in IT circles, but Microsoft's scheduled release caught many off-guard in February. It was a bigger, more serious batch than usual — 11 fixes for 17 vulnerabilities, six of which were labeled critical. That number's not a record, by any means, but last month there were just two. What bugs some sysadmins the most is that the heavy load from Microsoft came on the heels of patches released by Skype, Adobe and Apple, adding a lot more tasks to their to-do lists. Some of the new patches are particularly bothersome because they involve Internet Information Services. If companies are running homegrown code on their sites, the patches will have to be tested for compatibility, a time-consuming process.
Back when that judge Roy Pearson tried to sue a mom-and-pop drycleaner for $64 million over a lost pair of pants, virtually nobody sympathized with him. That's mostly because he seemed pretty much straightforward with his intent — he really did appear to think his pants problem was worth $65 mil, and he really did want to bankrupt the owner of a tiny business for life. What a jerk, right?
Well, the same court that heard Pearson's case is now hearing that of Raelyn Campbell, who's also suing a business for mega-millions over a lost item. When she took her laptop into a Washington, DC-area Best Buy for repairs, she said, the tech staff there lost her computer, played dumb about it for weeks, then refused to give her full compensation. On top of that, she figures that if the laptop's been stolen, she's a likely target for identity theft. Now she's suing for $54 million.
However, while Campbell has her share of detractors calling her lawsuit frivolous, she's also managed to crank out some support from a multitude of shoppers who've also had bad Best Buy experiences, judging from comments on her blog. Campbell is clear that she doesn't expect to get $54 million, and the legal experts ECT spoke to say the case will most likely get kicked over to small-claims. Still, it's a big black eye for Best Buy PR, and even if the mega-suit doesn't get far, it could cost the chain a significant amount if the court puts a legal hold on documents relating to Best Buy procedures and employee training.
BlackBerry Blackout
Best Buy's not the only poor customer communicator. Millions of BlackBerry subscribers across the U.S. were knocked into the 14th century for about three hours Monday when their BlackBerry devices wouldn't work. Worse yet, Research In Motion flopped in the customer reassurance department, saying little about what caused the trouble or when the nightmare would be over. The partial network blackout was eventually blamed on a software upgrade, but that did little to calm the nerves of people who live their lives through their handsets. This was the second time such an outage has occurred in the past 12 months, though at least this latest episode didn't last as long as last year's BlackBerry blackout.
For a brick-and-mortar outlet, the digital strategy at the heart of Borders Books' new concept stores seems downright progressive. The stores feature a digital center, where customers can download books, burn CDs, self-publish their own books, and research their family backgrounds. The services will be rolled out in 14 of the No. 2 book retailer's stores as part of a restructuring plan first unveiled last year. The digital centers will be made up of a grouping of computer kiosks with 3-dimensional signage and stations dedicated to downloading files and creating CDs and self-published books.
If you think Starbucks is overly crowded with laptop-toting java junkies now, you ain't seen nothing yet. The coffee chain has parted ways with T-Mobile, the company that until now sold patrons wireless Net access. Instead, Starbucks will partner with AT&T for its WiFi fix. The telecom will provide both free and paid wireless connectivity at over 7,000 locations, and its the free part that might turn the coffee shops into giant communal offices. To get two hours of free access per day, all you have to have is a Starbucks purchase card. Also, AT&T's 12 million existing broadband Internet subscribers will have unlimited free WiFi access in the stores, and it will make access available to its wireless subscribers in the future. With all the electronic toys that'll be finding their way into Starbucks shops, I wonder if it will be safe for them to sell coffee there anymore.
If you like to run with headphones on, then you might be familiar with the special kind of heartbreak that comes when your music player runs out of battery power halfway through your route. There you are, sweating away; meanwhile your iPod or whatever is completely out of juice. If only there was a way to take all the energy you're spending and turn it into usable power. Well, scientists working at three universities may have found a way to do just that by using a specially designed knee brace. It collects the energy a person spends on walking and converts it into enough power to fuel 10 cell phones, or so the developers say. They see a lot of possible applications for the device, ranging from military uses to consumer products. First, though, they'll have to figure out how to downsize certain components.