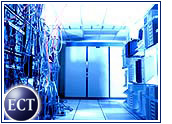 Following in the footsteps of other brick-and-click retailers, Kmart (NYSE: KM) said Tuesday that it will outsource operation of its BlueLight.com e-commerce site.
Kmart said it struck an agreement to hand over the task of running BlueLight.com to Global Sports (Nasdaq: GSPT), an e-commerce service provider that has focused on running sites for companies in the sporting goods industry.
Troy, Michigan-based Kmart will continue to be responsible for marketing BlueLight.com and will promote the online shopping service through its 2,100 brick-and-mortar stores.
Global Sports will handle order fulfillment and customer service, as well as provide and maintain the technology running the BlueLight.com site.
The companies said the change would happen quickly: Global Sports will take over the site by the end of next month. No interruption of service is expected.
Give and Take
The move to outsource the operation of BlueLight.com comes less than a month after Kmart said it would buy out Softbank and its other original partners in the online venture to gain complete control of its Internet arm.
"Since acquiring the remaining shares of BlueLight.com, we have been reviewing all aspects of the operation, looking for new ways to increase efficiencies and better serve the consumer," said Chuck Conaway, chairman and chief executive officer of Kmart.
Kmart did not say what the move would mean to the remaining workers employed by the BlueLight.com operation, which has already been dramatically reduced.
BlueLight.com began to shrink in May, when a restructuring resulted in an undisclosed number of job losses.
More Than Sports
For Global Sports, the BlueLight.com agreement represents its first expansion beyond the sporting goods world.
The King of Prussia, Pennsylvania-based firm said its technology currently runs 21 e-commerce sites, including Web operations for The Sports Authority, Athlete's Foot and several professional sports franchises, including the Carolina Panthers and Detroit Lions of the National Football League.
Global Sports said it would continue to "selectively pursue" opportunities outside the sporting goods field.
Outsourcing In
Several brick-and-mortar retailers have recently sought to turn over part or all of their online operations to e-commerce experts, an acknowledgement, analysts say, of the unique challenges of the Internet as a sales channel.
To date, one of the largest benefactors of that trend has been e-tailer Amazon.com, which has deals in place with brick-and-mortar retailers Toys 'R' Us and Borders, and on Monday partnered with Circuit City.
Last week, Jupiter Media Metrix estimated that many U.S. businesses could realize sizeable cost savings by outsourcing the hosting of their Web sites to third parties.