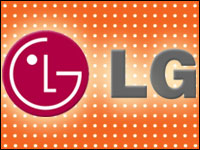 LG Electronics will show off an 84-inch 3D Ultra Definition (UD) TV at the Consumer Electronics Show in Las Vegas in January.
The world's largest 3D TV will offer 8 million pixels at 3840 x 2160 screen resolution — four times that of existing full HDTV screens, LG asserted.
Features include 3D Depth Control, which lets users manipulate the 3D effect; 3D Sound Zooming, which offers top-quality 3D sound; and the ability to control the TV with gestures through the set's Magic Gesture capability.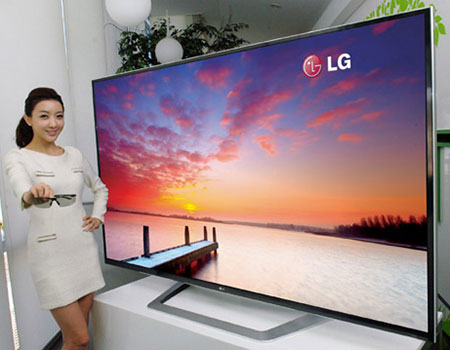 Breaking It Down
LG's 3D UDTV display panel will let users access the company's Smart TV ecosystem, offering more than 1,200 apps and premium content services such as the 3D Zone.
The set has an embedded 2D-to-3D conversion engine so viewers can get 3D-like quality from 2D content.
It comes with an ergonomically designed controller called the "Magic Remote." This accepts four types of command input: voice recognition, magic gesture, point, and control wheel.
The device has a 3D Depth Control feature that lets users control 3D effects. Its 3D Sound Zooming provides sound quality that purportedly rivals the output of all but the best home theater systems.
LG Electronics did not respond to our request for further details.
Teasing Out LG's Technology
The 3D Depth Control feature lets users adjust the perceived depth of the image, to "better balance their experience," noted Rob Enderle, principal analyst at the Enderle Group.
It "can make the picture look more real — but it has a higher chance of straining the eyes and may be impacted by [the user's] distance from the set," he told TechNewsWorld.
The set's 3D Sound Zooming feature lets users digitally place themselves in the 3D sound field even though the set may only have front-facing speakers, Enderle said.
LG's Magic Gesture sounds like the gesture control capability offered by Microsoft's Kinect motion-sensing input device, he observed, noting that "one of the big things for 2012 is Kinect or Kinect-like capability in TVs and other devices like PCs."
Although this capability is "interesting" in a high-end TV set, it will probably be offered as an add-on accessory rather than a standard feature because of the cost, Enderle speculated.
UD Is Not HD
Ultra-high definition (UHD), which LG calls "UD," is, technologically speaking, the next step beyond high definition.
UHDTVs will have 16 times the resolution of HDTVs, and more than twice the resolution of the 70mm film format commonly used in IMAX movies.
UHDTV images will have 32 million pixels, compared to the 2 million in HD images. That means UHDTV screens have to be large, and developers expect consumer versions to measure between 100 and 200 inches.
Another 3D Fail?
However, the 84-inch set may draw more comments than consumer cash.
"I think we're seeing the latest example of how 3D is not going to provide the answer to Hollywood and the entertainment industry," remarked Charles King, principal analyst at Pund-IT.
"Over the past two years, we've seen the electronics industry hoping almost to the point of magical thinking that 3D was going to create the next great leap in the consumer electronics revolution," King told TechNewsWorld.
Demand for 3D TV is falling off in North America but gaining momentum in Western Europe and China, NPD's DisplaySearch has found. North American consumers prefer large, inexpensive TV sets with fewer features.
The problem with 3D TV is its lack of compelling content, Enderle suggested.
"It took nearly 20 years for color to take off, and what drove it was Walt Disney's Wonderful World of Color in the early 60s," he recalled. "I don't see anything like that program in the works in 2012."