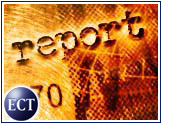 Shoppers who took to the Internet over the recent holiday season to buy clothing often met with a negative experience — one that has diminished their interest in making such purchases online in the near future — according to a new study from consulting firm Accenture (formerly Andersen Consulting) and customer service outfit Vividence.
Half of those surveyed for the eHoliday 2000 Apparel Report Card rated sites geared toward apparel merchandise as easy to use, while 47 percent reported that the shopping and transaction process was difficult or very difficult. Of those dissatisfied customers, 72 percent said that they were unlikely to return to the site.
The survey's conclusions contrast with those of a report released earlier this month by the NPD Group. That report, which focused on holiday e-tail in general, found that more than 90 percent of online shoppers were satisfied with their holiday shopping experiences and more than two-thirds plan to buy online again soon.
The Accenture/Vividence report said that in order to gain wider consumer acceptance and to fully capitalize on the potential of multichannel retailing as a whole, companies must focus their energies on meeting and exceeding user expectations.
"Consumers expect the same experience whether shopping on or offline," Accenture Retail managing partner Angela K. Selden said. "With the functional improvements that retailers achieved in 2000, customer service now becomes the linchpin for the year ahead."
Missed Opportunities
The study — which surveyed 750 customers about site usability and satisfaction levels at 14 apparel e-tailers, including department stores, specialty stores and mass merchants with an Internet arm — also pinpointed a batch of "missed opportunities" during the holiday season.
One of the primary sticking points among surveyed e-shoppers was a lack of confidence in the return policies at certain sites. Although online retailers have made a concerted effort to expand customer accessibility to support services, one-third of the respondents said they were not able to easily locate a company's return policy.
Once the policy was found, 66 percent said they were satisfied with it.
Digging Too Deep
Those surveyed also said they were "frustrated" by having to dig for sale information. Instead, they wanted reduced prices to be clearly and prominently posted.
In particular, the report advised online retailers to expand pricing and purchasing techniques by integrating auction models, for example. The study also suggested facilitating comparison by listing old and new prices in the same area.
Predictably, online buyers are also clamoring for more offers of free shipping, regardless of the value of the order.
Make It Simple
Other shortcomings in full e-shopping functionality cited in the report included difficulties in completing gift certificate transactions, as well as questionable search and display capabilities. The need for consumers to be able to examine materials, brands and styles is especially important for apparel retailers, the report said.
The study also said that technological bells and whistles will only go so far in transforming casual shoppers into consistent buyers.
"Successful retailers will need to look past functionality," said Accenture Retail managing partner Jeff Luker. "To enhance revenue while creating unparalleled customer satisfaction online, they will have to innovate to stay ahead of customers' expectations."