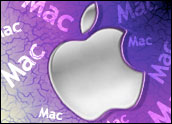 The bulk of Apple's Worldwide Developers Conference basically amounts to a massive teach-in for makers of Apple software. But each year the event is kicked off with a traditional big-production Apple keynote, and ever since the company kicked MacWorld to the curb, that keynote has often served as an occasion to roll out some major new hardware upgrades, in addition to showing off what the company has in store software-wise.
This year, the big hardware news was a redesigned 15-inch MacBook Pro. It keeps the unibody aluminum look but features a super-slim body that's almost as skinny as a MacBook Air. The screen is an extra-sharp Retina Display with 220 pixels per inch. It has USB 3 ports, dual Thunderbolt connections, and zero built-in optical drives. The lowest-cost model, which rings up at US$2,200, gives you 256 GB of solid-state memory. More is available if your pockets are deep enough — maxing out at 768 GB will run the price up to $3,300.
Obviously you'd want to take really good care of such an expensive machine, but you'll need to be extra careful not to drop this one. Really, DO NOT let the thing get damaged, because according to iFixit, the Retina MacBooks are incredibly difficult to repair. Apple's smooshed the insides up so tight and slathered them with so much glue that even prying out the battery is a risky undertaking. Users who intend to hang onto a laptop for a really long time and upgrade components and replace worn-out parts as needed should probably avoid notebooks like this, iFixit said.
The new notebook doesn't constitute an across-the-board MacBook refresh, though. You can still get a fatter MBP with a standard display and hard drive in either 13-inch or 15-inch versions, and they do feature a few internal upgrades over last year's models. The 17-inch MacBook Pro is no longer being sold.
The Retina Display MacBook for now represents a standout product in what's usually a very smooth across-the-board product line, so once prices come down, Apple may have plans to work the thinner bodies and sharper screens into the entire Pro notebook family.
The MacBook Air also caught a whiff of an update, but the hardware upgrades didn't come anywhere close to the all-out bonanza some had been hoping for. In particular, there was very little attention paid to Apple's line of Mac Pro tower desktops, which haven't been given a major refresh in years. They got a little speed bump Monday, but that didn't entirely extinguish fears that Apple was getting ready to abandon the line sometime soon. However, CEO Tim Cook has reportedly emailed a user stating that there are plans to give the line a big boost next year.
---

Listen to the podcast (14:05 minutes).
---
The Softer Side
The new hardware releases got a big share of the spotlight at the WWDC keynote, but technically it is a conference for software developers, so Apple's operating systems managed to get some attention too, particularly iOS 6. The next-gen version of the mobile OS won't officially go out until this fall, which is probably when you can expect to see a new iPhone.
Apple sneak-previewed a few features users can expect. For one thing, if you have friends who still use their phones to make actual calls, you'll see a variety of new ways to blow them off and block their attempts to get in touch with you. A new set of reply options will let you send them a message without picking up — "I'm on my way," "I'll call you later," "What's up," and a custom message — up to you how snarky you want to make that one. You can also set up a "do not disturb" time period during which calls won't go through, allowing you to sleep through a friend's drunk dial. In case of emergencies, though, repeated calls will get through, so this won't protect you from really drunk dials.
Then there's a new feature called "Passbook," an app that serves as a wallet for all the digital passes, coupons, gift cards and other digital miscellanea you have floating around with you — the stuff that would otherwise be slowly chewed into pulp if it was kept on a piece of paper in your real wallet.
Apple also took the plunge and officially signed Google Maps' eviction notice from iOS. Maybe Google Maps will live on as a third-party app, but starting with iOS 6, it will no longer be the back-end technology behind the OS' built-in Maps app. Instead, Apple is doing Maps by itself, assembling the collection of mapping companies and technologies it's been buying up over the years. The application will include traffic information, a 3D flyover view of various big cities, turn-by-turn directions for real-time nav, and 100 million businesses in its search database.
The new Maps feature rolls in alongside a sharper version of Siri, which can now launch applications and works lockstep with Maps. So now the digital assistant might be good for finding your way around town with minimal poking and prodding at a touchscreen, which is rather beneficial when you're also trying to navigate traffic.
iOS 6 is also going big on Facebook integration, letting users do things like make posts without actually having to launch the Facebook app. Contacts and Calendars can be sucked into the Facebook data vortex, too, if users so choose. It's sort of like what Apple did last year with Twitter.
The further enhancement of Apple's social features spells doom for Ping, that little-used music social network Apple tried tying onto iTunes a few years ago. The Wall Street Journal says Ping will be officially buried in a few weeks.
Limited Service
A lot of households pay big bucks each month for both cable TV and broadband Internet access, but how did we get into this situation in which it's so commonly accepted to pay for both technologies, side by side, in the same house?
If entertainment is what you need, you don't necessarily need a cable subscription. Technically, the Internet can provide nearly all the television and movie entertainment you could want, save for special events like live sports and holdout channels like HBO. And you don't need to be a content pirate, either — subscribe to services like Netflix and Hulu, buy downloads from Amazon or iTunes.
It might be kind of a chore to hook everything up just right, but Smart TVs and other devices can make the task a little easier. And you could end up saving some serious money — cable's getting pretty expensive, especially when you throw in HD and DVR options, none of which you need with Internet TV.
This is the philosophy of the so-called cord-cutters — people who have banished cable TV from their lives but are still avid followers of the boob tube, thanks to various online resources.
There's one thing standing in the way of complete cord-cutter nirvana, though: data caps. Certain major ISPs limit the amount of data each household can download and upload per month. Break that limit, and you might get a warning, overage charges, or just dumped as a customer, which could amount to a complete Net exile if you live in a place without much ISP competition.
Most of these ISP data caps allow for hundreds of gigabytes per month, which won't be a burden to a small household with a small online video habit. But bigger families could run into trouble.
What's more, the ISPs instituting the data caps are often also cable providers. They might say the data caps are all about preventing network overload, but it's hard not to suspect an alternative motivation as well. Are they trying to limit customers' Internet activities to make sure they continue to pay for expensive cable TV subscriptions?
That's what the U.S. Department of Justice wants to figure out. It's reportedly started questioning large ISPs about their data caps — why they were issued and what their specific policies are. They're also reportedly talking to content providers that push out data-heavy video, like Hulu and Netflix.
It doesn't appear to be a Net neutrality issue — that's the domain of the FCC. Data caps don't necessarily violate Net neutrality rules, as long as they limit all kinds of data equally, so it doesn't look like that's the angle the DoJ is taking.
However, antitrust does fall under Justice's jurisdiction. The department may suspect that large ISPs that also provide cable TV services illegally stacked the deck to give their own programming an unfair technical advantage, allowing them to maintain high prices while also maintaining market share.
Of course, customers who think it's all too much can always just walk away. But doing that sometimes means walking away from broadband Internet entirely, given the sorry state of competition found in many areas of the U.S.
Some Assembly Required
A few weeks ago, a Verizon executive let slip that the company plans to ditch unlimited data contracts, even for old customers who've slipped in under the company's longstanding grandfather clause. Technically it'll still be available — if the customer doesn't mind paying full price for a smartphone, which usually amounts to several hundred dollars above the contract price.
But that executive also mentioned something about a new set of plans Verizon was getting ready to phase in — something about data sharing. It sounded somewhat interesting, though the term "sharing" doesn't sound like something that would fit perfectly into everyone's life. What if you're single and independent? Who are you supposed to share with? Is Verizon going to hook those customers up with randomly selected data pals?
We have more details now, and no, Verizon isn't going to play matchmaker with its single customers. But it is promoting a new lineup of plans that many customers may find uncomfortable and confusing.
The new shared data plan will offer unlimited voice and texts. The sharing part comes as you customize the lineup of devices able to access the plan's data. You can throw in smartphones, tablets, USB dongles for notebooks, etc., and each time you do, you add a few more bucks to your monthly bill. All those devices cost different prices, though, and you'll also need to pay a fee for the original plan and shared devices. Oh, and you can also choose how much data you want per month on a sliding price scale.
If you're having a hard time wrapping your head around that, you're definitely not alone. No doubt Verizon sales reps will be happy to explain it to you, or at least try to, when the plans go on sale June 28. Hopefully Verizon is spending very, very big on training.
Once they sit down and figure out how the plan is going to work, big families may come out of this one on top, spending less money per month to get everyone a phone and a decent amount of shared data. Individuals would probably not fare so well, and even couples who are on a traditional family plan may figure they'll have to pay more if pushed into this kind of share-everything arrangement.
Unlimited text messages seem to be the norm in a lot of the new plans carriers are creating. In some ways that's a relief — ten cents per message is an enormous ripoff. Unlimited voice is becoming common too, though it's not as popular a mode of communication when you have four dozen ways of sending a message to another person through various smartphone apps.
But often those unlimited services are wrapped up in plans that also limit data use. Tiered data plans are what carriers want to sweep users into now. Verizon's plans extend all the way up to 10 GB per month, but if shared among a large enough group, that can still be a harsh limit. And adding a bunch of extra devices won't up your limit at all — they're still all drinking from the same trough. So in a way, Verizon's saying use lots of gadgets, just not a lot of data. Think broad and shallow.
We Can gTLD That
Getting around on the Web is about to become a little more complicated. The basic structure of a standard URL is changing now that the Internet Corporation for Assigned Names and Numbers has decided to allow new, more colorful top-level domains.
ICANN has published a list of applications for generic top-level domains, some of which will be used in place of the familiar ".com" in the future. Some are very specific — ".lexus," ".panasonic," ".suzuki," and so forth. Others are very general — ".legal," ".school" and ".sucks," to name a few.
The traditional suffixes like ".com" will remain the core of the system, but with these new suffixes, the hope is that companies and organizations can use a URL that relates more specifically to their business and doesn't run up against a totally unrelated group with a similar name.
Opening up unlimited gTLD possibilities is likely going to kick off yet another land rush, just like we saw nearly two decades ago when the Web was just starting to take off and businesses began to realize they needed to claim a good dot-com before the competition got it. Now everyone will want to claim a choice suffix, and once again opportunity comes knocking for cybersquatters.
Also, now that just about any name or word could pass as a believable top-level domain, fraud could become a serious threat. Scammers already try to get their marks to click on disguised links, for example "bank0famerica.com" with a zero instead of an "o." The phoney link takes the victim to a lookalike rogue website. But once everyone accepts that any word — like ".bank," ".checking," ".securebanklink," ".ipromisethisisntascam" or anything else — could be a legit destination, it may be even easier for fraudsters to do their thing.