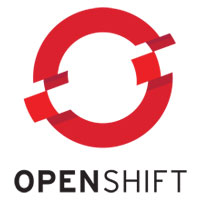 Microsoft and Red Hat this week expanded their nearly 2-year-old alliance to bridge the gap between Windows and open source computing with the launch of several new initiatives to help enterprise customers more easily adopt container solutions.
Through the new collaboration, customers will gain access to native support for Windows Server containers operating on Red Hat OpenShift Container Platform, Red Hat OpenShift Dedicated on Microsoft Azure, and SQL Server on Red Hat Enterprise Linux and OpenShift.
"Microsoft and Red Hat are aligned in our commitment to bring enterprise customers the hybrid cloud solutions they need to modernize their businesses as they shift to operate in a cloud-native world," said John Gossman, lead Azure architect at Microsoft.
Native Support
The announcement bolsters an alliance that began in 2015, when Microsoft began offering Red Hat Enterprise Linux as the preferred choice for enterprise Linux workloads on Microsoft Azure.
Since then, the companies have expanded their collaborative efforts to offer integrated support across hybrid Microsoft and Red Hat environments.
The two also announced a collaboration on .Net this week, making .Net 2.0 available as a container in OpenShift. The companies also will bring SQL Server for Linux to Red Hat Enterprise Linux and Red Hat OpenShift.
"These efforts alone have had a positive impact on our customers and we think the overall enterprise IT landscape," Mike Ferris, vice president for cloud strategy at Red Hat, told LinuxInsider.
Companies often want to run mission-critical applications on containers, but most IT organizations are not equipped to run on a single infrastructure stack, according to Microsoft. Therefore, when they run Windows and Linux platforms, the applications are siloed.
With the new collaboration, however, Windows Server containers will be supported natively on Red Hat OpenShift — a container application platform that brings Docker and Kubernetes to the enterprise. Docker is the technology for creating and using Linux containers, and Kubernetes is an open source platform for automating Linux.
Red Hat OpenShift will be the first container application platform built from open source Kubernetes to support Linux and Windows Server container workloads in a single platform across multiple environments of the hybrid cloud, the companies said.
Deepening Partnership
Microsoft wants to help enterprises more easily adopt containers and cloud-native apps on Azure, said Paul Teich, principal analyst at Tirias Research.
"My read is that this deeper Red Hat alliance is part of Microsoft's bigger Azure Stack infrastructure picture," he told LinuxInsider. "It's not about open source as much as it is about microservices architecture."
As enterprises buy into the private cloud, they will consider modernizing the way they write their business logic, Teich said.
Azure Stack looks like a safe way for enterprises to move on-premises operations to a private cloud, and it scales very well to Azure's public cloud, he pointed out.
Microsoft really sees an embrace of open source computing as the future of the company, and it increasingly will depend on integrating these platforms as cloud computing becomes the main focus for its enterprise business, suggested Gary Chen, research manager for software defined compute at IDC.
"The reality today is that open source is a huge factor in cloud and next-gen platforms like containers," he told LinuxInsider. "You can't be competitive without engaging in those communities, and Microsoft has done a very good job in doing so."