B&N eReader: A Knack for the Short Story
MacNewsWorld

B&N eReader an e-reader application by Barnes & Noble, is available for free at the App Store. The only way for me to fairly review an e-reader application for the iPhone is to start right out by saying that reading a full book on anything other than a bound volume filled with pages does not exactly appeal to me. I once borrowed a Sony Reader; it languished in disuse as I sat on the couch and read a real book. I've tried Amazon's Kindle app for the iPhone; that lost me after about three uses.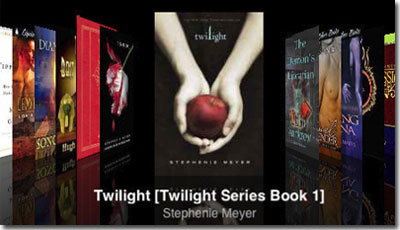 B&N eReader
That isn't to say that I think either of these products, or the whole category of e-readers in general, should just go home and die. It's not their problem; it's mine. I prefer to aimlessly roam the shelves of a real bookstore rather than browse online. I like handling real pages. The smell of a bound book, mixed with that of coffee or tea, relaxes me. And I guess I just like having full bookshelves around the house -- makes it feel homey.
Then again, millions of Kindles have been sold, and Barnes & Noble seems to think there's still enough room in the e-book market for the biggest bookstore chain in the land to move in, so it's clear my opinion isn't exactly popular. This week Barnes & Noble announced a broad push into the e-book and e-reader market. It's partnered with Plastic Logic in providing what could be described as its version of the Kindle. But they've also released a handful of applications for accessing their e-books on other devices, one of which can be used on the iPhone or iPod touch.
Browsing the Shelves
Note that Barnes & Noble has two apps in the App Store: Bookstore, with a beige icon, is for buying books and finding B&N locations; B&N eReader, with a green icon, is for finding e-books, buying them and reading them.
Opening the app, you'll see links for shopping for e-books, your online library, and various genres of literature. My online library came equipped with a few freebies: Dracula, Little Women, and other oldies that you can likely find for free in the Barnes & Noble e-book catalog. These titles may or may not be your kind of books, but they will at least give you an example of what to expect before you start paying for newer material.
Getting new books requires registering a username, password and credit card account with Barnes & Noble. Once registered, you can browse its selection with the Shop for eBooks button, which kicks you over to Safari and takes you to a well-designed mobile site.
The selection here is very hit-and-miss, which seems to be the case with e-books regardless of where you're looking. Older classics and public domain works are very easy to find -- many of these have been cataloged by Google Books, which has partnered with Barnes & Noble to offer them as free downloads. On the other hand, selling books that are still copyrighted means you have to first score permission, which is often difficult to do: Sometimes the author doesn't like these e-reader gizmos, sometimes the publisher wants more money, and sometimes it's just that nobody's gotten around to it yet.
For example, I looked up Thomas Pynchon. His new one, Inherent Vice, came up for $10. But his most famous novel, Gravity's Rainbow, wasn't offered. Lots of John Updike, no John Barth. Stephen King, Stephen Hawking and Stephen Colbert all had titles for around $20 (or more); Steve Forbes is happy to settle for $10; and Stephen Crane's The Red Badge of Courage can be had for nothing at all.
Once you've purchased books, they go into your so-called online library -- a list of books you've bought that you may download to whatever device you happen to be using. Select any of these, and the data for that book will be saved directly onto your iPhone. If you need the space for something else later, you can delete the book from the device but retain it in your online library and re-download it later without having to pay again.
Settling In
To actually read books, tap the All eBooks button or select from a genre on the main menu of the app; from there you can choose what you want to read.
Page layout can be viewed in either portrait or horizontal modes; however, this does not appear to affect the size of the text. You also can't pinch and pull to zoom in and out like with a Web page. However, you can adjust text size using the Settings key, which also lets you adjust things like font, line spacing, margins, the gesture you use to swipe from one page to the next, and the color scheme that's easiest on your eyes in either high-light and low-light environments. There are really a lot of options to accommodate comfort.
Back on the reader screen, tapping the page will give you a list of other controls. A scroll bar at the top lets you flip through hundreds of pages at a time, a Find button will search the whole text for a given word, and a Contents button lets you select a start page by chapter. Dragging your finger on a page can select a line of text, and from there you can look up a word in the dictionary, on Google or in Wikipedia, or just highlight it for reference.
Bottom Line
This e-reader app is not going to change my reading habits -- I still prefer the feel of real books, and I won't soon stop visiting a physical bookstore, where I can thumb through anything that looks interesting and run across stuff I'd never even considered before. I also can't quite imagine reading off a little, backlit iPhone screen for two hours straight, custom color scheme or otherwise.
Still, Barnes & Noble has done a solid job with its reader, the control options it gives you, and the system for finding and buying e-books. If you happen to like e-books, you might want to look into Plastic Logic's upcoming full-sized e-reader as your standard, long-sit reader. But if that's the way you go, you should probably also have the iPhone app -- you can share books between the devices, and you won't have to lug around the big reader everywhere you go in order to sneak in 10 or 15 minutes of reading.