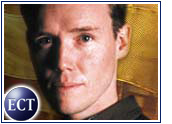 Just days after being slammed with a multi-million dollar (US$) adverse ruling in the copyright case brought by Universal Music Group, Internet music download site MP3.com faces another legal challenge. Zomba Recording Corporation and Zomba Music Publishing, the label and music publisher behind Britney Spears, the Backstreet Boys, and 'N Sync, are reportedly bringing a copyright lawsuit against MP3.com.
Both the label and the publisher are owned by Zomba, one of the world's largest independent music groups. Zomba is also behind the popular Jive Records label.
"MP3.com has adopted a blatant strategy of attempting to unlawfully build a business by misappropriating us and our artists' and writers' goodwill, recordings and songs," a Zomba statement said.
What a Label Wants
This latest suit comes on the heels of last week's decision by U.S. District Judge Jed Rakoff that the San Diego, California-based MP3.com was liable for damages of at least $118 million for willfully infringing on Universal-owned recordings.
Rakoff awarded the music company $25,000 in statutory damages for each compact disc that MP3.com copied from Universal's catalog. The actual number of CDs copied remains in dispute, with UMG saying that between 5,000 and 10,000 CDs are involved and MP3.com claiming the total is only 4,700 CDs. The next phase of the trial, slated to begin in November, will determine final damages.
Earlier this year, MP3.com settled lawsuits with four other major labels — Sony, BMG, EMI and Warner — after Rakoff found that copyright infringement did take place in those cases as well.
No Strings Attached
MP3.com Chairman and CEO Michael Robertson believes that its distribution model will survive despite the current batch of litigation.
"MP3.com has built a technology infrastructure that we believe is unmatched by any other Internet music company," Robertson said following the Universal ruling. "We are confident that this technology will be embraced and drive further growth and development of MP3.com and the online music industry."
Robertson also vowed to appeal the district court's final decision in the Universal case, saying that "It continues to be our belief that consumers should have the right to listen to music they have purchased — anytime and anywhere, including the Internet."
The MP3.com cases are being closely followed in the online, music and legal communities as an indicator of how aggressive courts will be in enforcing intellectual property law in the digital age.
A Little More Time
In addition to defending the multiple lawsuits, MP3.com is pursuing another avenue on Capitol Hill, where the company is lobbying lawmakers to review existing copyright laws.
"There continues to be confusion about what a consumer can and cannot do with a CD once purchased," explained Robertson. "We feel that clarification of this aspect of copyright provisions should be addressed at a legislative level."