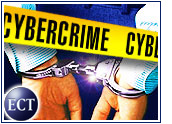 The U.S. Federal Trade Commission (FTC) says it has seen complaints of identity theft triple so far this year, and claims at least part of the increase can be attributed to the Internet.
The California office that handles identity theft complaints alone received 1,000 calls per week during July, the FTC said in testimony before the U.S. Senate Judiciary Committee Subcommittee on Technology, Terrorism and Government Information.
Jeffrey Klurfeld, director of the FTC's western regional office, told the committee that the Web is a double-edged sword in the identity theft battle. According to Klurfeld, the Internet aids criminals in applying for credit cards and making purchases without phoning or visiting a store or bank, but also helps to educate consumers and increases the reporting of identity theft.
Consumers Fearful
"The fear of identity theft has gripped the public as few consumer issues have," Klurfield said. "Consumers feel particularly vulnerable knowing that no matter how careful they are, they may nonetheless become identity theft victims."
Privacy concerns such as identity theft are often cited as a barrier to more widespread use of e-commerce via the Internet and mobile devices. As a result, the FTC has become an increasingly aggressive online watchdog — first as an advocate of consumer privacy rights in the Toysmart.com case, and later by suing a New York pornography conglomerate for falsely billing customers for millions of dollars (US$) in monthly fees they never agreed to.
Klurfeld said consumers are increasingly turning to the Web for information on protecting themselves. The FTC's identity theft Web site received more than 139,000 hits during the first half of 2000, with thousands of visitors using a secure complaint form to file charges.
Police Share Information
Klurfeld added that a growing online database being shared with law enforcement officials around the U.S. will become an increasingly important tool in combating theft of personal information. The FTC recently began giving police departments direct online access to the data collected.
"We can and do refer cases for prosecution," he said. Plans also call for the information to be shared with banks and credit card companies in the future.
Using information collected in California, the FTC has begun to analyze the specific fallout from identity theft, Klurfeld said.
Victims Know Thieves
About half of all identity complaints involve stolen credit card numbers or accounts opened without a person's knowledge. Nearly 30 percent of victims reported that a telephone or Internet account was opened in their name, and another 25 percent reported bank or loan fraud.
More than half of all victims knew the person accused of stealing their identity (*correction).
In all, complaints collected in California totaled $18 million during the first half of this year, with half of all complaints involving theft of under $5,000. Still, the FTC said that consumers stand to lose much more in the form of lost work days and legal fees spent straightening out the problems caused by identity theft.
"Many consumers report that they have to spend significant amounts of time resolving these problems," Klurfeld said.
The FTC testimony came in support of a Senate bill, known as the Identity Theft Prevention Act of 2000, which is aimed at beefing up regulations and providing for stiffer penalties for anyone convicted of identity theft.
*Editor's Correction Note: In the original version of this article, we reported that more than half of consumer victims know the suspected thief. In fact, more than half of the consumer victims have some piece of information about the suspect — such as a name, an address or a phone number — but only 15 percent of consumers report that they know the suspect.