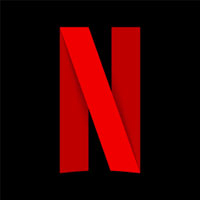 Things change quickly. A few short years ago, Netflix was nothing more than a mail order Blockbuster-type video rental business. Since then, it has been growing rapidly and changing. Believe it or not, Netflix today has more U.S. subscribers than cable TV. That's an amazing accomplishment for Netflix — and a major hit to traditional cable television.
Netflix and cable TV are two different technologies on opposite sides of the growth wave. Cable TV has grown over several decades, but its growth wave has crested in recent years, and it now is on the decline. Netflix, on the other hand, is still on the growth side of the growth wave.
Traditional pay TV, like cable television, has been losing subscribers as new and innovative competitors transform the industry. Services like AT&T's DirecTV Now and mobile TV or wireless TV represent a transformative technology that customers love. People now can watch television on a smartphone or tablet anywhere in the U.S. using AT&T Mobility's wireless network.
Pay-TV's Growth Wave
Pay-TV technologies like Netflix and DirecTV Now are just two of a growing number of attractions drawing subscribers away from traditional cable television. Providers now use the Internet, wireless networks, computer technologies and more to deliver pay TV in ways that are rapidly transforming the entire industry.
Think about it. Cable TV has been a staple of many homes for a long time, but ask 20-somethings what they use today, and many will tell you they don't do business with traditional cable TV companies.
They do watch television — but they're doing it in a way that's completely different from what older generations are used to. They watch TV on their devices anywhere they happen to be. This is a completely new way of thinking about TV — and we are just in the very early stages of this change wave.
DirecTV Now's success with wireless TV has sent Comcast and Charter back to the drawing board. Comcast has started to offer Xfinity Mobile, and Charter plans to launch a similar service next year. Verizon also has noted AT&T's success in the pay-TV industry, and I hear it is working to introduce its own service later this year.
Going Forward, It's 'Pay TV'
The "cable TV" name no longer fits the industry. The traditional cable television space is giving way to new technology and new thinking. We are in the early years of a transformation that will take a decade or two to complete. It started with satellite TV. Then came IPTV, and we now have wireless TV or mobile TV. It's all part of growth and transformation in the pay-TV space.
That's why we need to think about television in new ways. Traditional ways of watching cable television are giving way to wireless and mobile over the Internet.
Pay attention to the changing growth wave. The big questions are these: Which companies and which technologies are ascending the growth wave? Which have crested, and which are on the falling side? And what is coming next?
These are very exciting times of change and innovation, and these are very important questions for investors, customers and employees. Make sure you are betting on the right side of the growth wave. If not, you will find yourself in a shrinking universe, and that is never as good going forward.