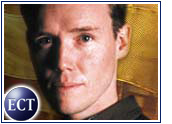 Legislation introduced in the U.S. Congress this week could make copyright battles over the way MP3.com offers music obsolete, meaning that the company would be free to build up its digital music database without having to pay the record labels any royalties.
Introduced by Rep. Rich Boucher (D-Virginia), the Music Owners' Listening Rights Act of 2000 would make it legal for companies to create online databases of music and play them back for users who could prove that they owned a copy.
"The introduction of this legislation is a necessary step in addressing the growing chasm between new technology and old laws. It is a matter of high importance to Internet users," Boucher said in a floor statement introducing the legislation.
Added Boucher, "We believe that the technology which gives rise to this new convenience should be encouraged, and our legislation will remove legacy copyright restrictions which were written for a different era and that threaten to strangle the technology in its infancy."
Win for MP3.com
The technology outlined within the legislation perfectly describes MP3.com's My.mp3.com, a service that lets users listen to songs online provided they can prove they own the CD.
The introduction of this legislation comes after a summer that has been filled with expensive litigation for MP3.com. In April, a judge ruled that the company was guilty of infringing the copyrights of five major record labels: Sony Music Group, EMI Recorded Music, Bertelsmann's BMG Entertainment, Warner Music Group and Seagram's Universal Music Group.
The San Diego, California-based MP3.com settled with four of the labels and agreed to pay to each a multi-million dollar (US$) penalty and royalties for future use of the music.
Established Liability Remains
However, after Universal and MP3.com failed to settle, U.S. District Judge Jed Rakoff said that MP3.com was liable for damages to Universal amounting to at least $118 million.
Although the new legislation would not erase MP3.com's liability for damages already assessed, it would mean that the company would not have pay future royalties to the labels and could open the door for a host of copycats.
The Act would not, however, legalize file-sharing cousin Napster's infamous business model. Napster does not store CDs online, but rather provides a way for users to swap MP3s.
Supporters Cheer
Although not popular with the record labels, the bill is almost certain to gain widespread support among online music lovers. As evidence for support of the measure, Boucher pointed to a new poll that showed that 79 percent of frequent Internet users believe that "copyright laws should not infringe on an individual's access to the music that they have legally purchased."
"Our legislation will ensure that this wholly legitimate public expectation is not thwarted," Boucher said.
MP3.com's users were also excited about the legislation. "Some of you don't seem to realize that what these congressmen are trying to do is make LEGAL what has been illegal," said one posting on MP3.com's message board. "They are trying to fix the law so MP3.com DOES NOT get sued out of existence!"
Added another: "I knew in my heart that people who listen to music they honestly bought are not thieves, now Congress hopefully will listen!"
RIAA Jeers
Although the bill has almost no hope of passing before Congress adjourns on October 6th, it has gotten the attention of the Recording Industry Association of America (RIAA), the organization that represents the major labels.
"This legislation is misguided as a matter of public policy and grossly unfair to creators," the RIAA, the Motion Picture Association of America, the National Music Publishers' Association, the Songwriters Guild of America and other copyright protection organizations were quoted in published reports as saying in a joint letter to Congress.
"If MP3.com's proposal were enacted, it would set a precedent for other commercial enterprises to refuse to pay for the transmission and copying of any copyrighted material over the Internet including books, software, movies or video games," the letter added.
Proof of Ownership Required
In response to that argument, Boucher said that there are provisions within the legislation that would prohibit consumers from transferring the music to someone else or using it for commercial purposes.
"Since the only people who will be able to use the provision we are proposing have already purchased the music, the song writers, recording artist and record labels will lose not a penny in sales," he added. "The person who purchases music will, however, have a new opportunity to listen to his music from any place that he has Internet access."