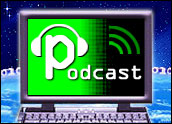 If you're a ninja assassin, a terrorist, an illegal street racer, or any other variety of violent outlaw, you shouldn't look to YouTube for training anymore; you won't find any there. The Google-owned video sharing site has revised its policies to specifically forbid videos that offer instructions on "bomb making, ninja assassin training, sniper attacks, videos that train terrorists or tips on illegal street racing."
YouTube has long banned graphically violent content, but the new rule bans related instructional content even if the violence itself isn't graphically depicted. It follows criticism from Senator Joe Lieberman, who charged that al-Qaida and other terrorist groups were using YouTube to disseminate training videos and propaganda encouraging aggression against the U.S.
So, is this a case of a high-profile lawmaker using his bully pulpit to pressure a company into imposing censorship of free speech? Perhaps, but John Morris at the Center for Democracy and Technology told ECT, "If this were the U.S. attorney general saying what Joe Lieberman said, I'd be much more concerned about it."
---

Listen to the podcast (12:42 minutes).
---
Unauthorized Entry
John McCain might not use e-mail, but his running mate sure does. Sarah Palin, the governor of Alaska and the vice presidential candidate on the Republican ticket, has fallen victim to a hacker who broke into her personal e-mail account and spread some of its contents all over the Web.
Why would anyone do that? Well, Palin has been accused of using a personal Web mail account rather than her government e-mail system to conduct business as governor, something you're not really supposed to do as a public official. There's even been talk that she did that to shield certain messages from subpoena.
But what the hacker shook loose didn't exactly amount to a smoking gun, unless you consider a draft of a letter to Calif. Gov. Arnold Schwarzenegger a major scandal. What's the moral of this story? What happened to Palin could happen to you. To avoid it, use a password that's not even a word, more like a jumble of letters and numbers.
And you know that thing where you have to answer a secret question in order to reset your password if you forget it? Don't use the real answer to that question — people can figure it out, especially if you're a high-profile political candidate and every aspect of your life is being scrutinized by the media.
Apple vs. the World
It must really give Apple a warm feeling inside to know that its competitors think the only way they can possibly take on Cupertino is through a huge digital media pile-on that locks record companies, movie studios, gadget makers and software manufacturers into a single room and assumes they'll all get along just fine.
That's pretty much what's happening with the Digital Entertainment Content Ecosystem, or D-E-C-E. That acronym just can't stand on its own, so we're going to have to turn it into a word. I prefer Deche — has a nice Latin feel.
It's probably a dirty word in some language I don't know.
Anyway, Deche works like this: you download a movie or music file from a Deche-member provider — say Comcast or NBC Universal, among others.
Then you can play it on a device made by any Deche-member manufacturer, which will include Microsoft, HP, Toshiba and a whole lot more. As long as both content and player have the Deche seal of approval, it's compatible.
Sounds a lot like that old Microsoft Plays for Sure effort, which was kicked to the curb after about three years — perhaps lessons have been learned this time around. The most notable absence from the Deche lineup is Apple, of course, which dominates the market with its iPod and iTunes combo.
When Government Agencies Attack
The U.S. Environmental Protection Agency is being accused of failing to enforce its own regulations on the disposal of toxic electronic waste, and it's not some tree-hugging greeniac who's doing the accusing.
The charges come from another U.S. agency — the Government Accountability Office. GAO sent a bunch of spies out to see what was happening to all those bulky CRT computer monitors, which happen to contain about 4 pounds of lead each.
Turns out a lot of the companies that collected them in recycling programs got a lot of undeserved goodwill. Instead of doing any recycling, which can be costly, they've been selling them in overseas markets, where lead has a lot of uses — in making brightly colored paint to go on kids' toys, for example.
When confronted with its slacker behavior, the EPA said it doesn't like making a lot of rules about what to do with e-waste and prefers to let companies do what they think is right on a voluntary basis. You know, the live-and-let-die approach.
Stock Boost
If you own stock in just about any company, your portfolio probably had a lousy week. On the other hand, if most of your assets were vested in flash memory chipmaker SanDisk, well, congratulations, ya lucky jerk.
SanDisk shares ballooned over 40 percent in short order Wednesday after Samsung took its takeover bid hostile. It's offering about $26 per share — at the time of the offer, they were going for around 21 to 22 bucks per. Earlier this year, they were around $30, but then again, pretty much everyone was doing better back then.
SanDisk management has repeatedly rebuffed Samsung's overtures, and maintains the current offer still severely undervalues the company. But with the overall market in the gutter, stockholders are dying to cash in on anything that could turn a tidy profit. SanDisk CEO Eli Harari called the offer "opportunistically timed."
Imagine that — a giant corporation being opportunistic. C'mon, to Wall Street types, that's a high compliment.
Corporate Indigestion
HP is still chewing up EDS, a company it acquired earlier this year for about $14 billion. In the process, a lot of jobs are biting the dust.
The computer maker said it plans to cut over 24,000 from its payroll, nearly half of which will come from its U.S. installations. In total, the layoffs represent about 7 1/2 percent of the company's workforce.
HP claims this will save the company nearly $2 billion annually. There's a good chance HP will reinstate a lot of positions, but that will likely happen in high-growth regions — meaning places other than the United States.
The Business Case for Flying Cows
What's a nice company like IBM doing in a place that lets you throw cows at your friends? I'm talking about the social networking scene, of course, which started out providing a virtual space for online hijinx to ensue, but has turned into the next new paradigm-shifting business tool.
IBM is elevating social networking to another level with the establishment of a real-world research center dedicated specifically to developing Web 2.0 collaborative software. Academics from all over the world are joining Big Blue's suits in the project, which will be headquartered in Cambridge, Massachusetts, convenient to a number of ivory towers.
Hope those guys can resist the lure of text twirl and get some work done.
Yahoo's Self-Awareness
Openness is good. That's the new mantra of Internet portals these days. Google and AOL have unlocked their doors, and now Yahoo has announced plans for a major update that will incorporate content from third parties.
Yahoo Music users will be able to look for music downloads from Amazon, for example, and users will be able to add links to services like Netflix on their Yahoo home pages. The idea is to let people do what they want online, while keeping Yahoo's ads in front of them.
Yahoo has also invited developers to create applications especially for the portal — a tactic that proved to be a huge winner for MySpace and Facebook. Whether these moves will be enough for a Yahoo resurrection is the question.
The company needs to do something ambitious to placate its shareholders. Many are still licking their wounds after Yahoo's leadership beat down a Microsoft takeover attempt that could have garnered a premium price for their stock.
Others' Awareness of Yahoo
Yahoo jumped into an ad partnership with Google shortly after its narrow escape from Microsoft's jaws, but that might have been a short trip from the frying pan into the fire. Naturally, Microsoft wasn't happy about the deal, but that was to be expected. Now it looks as though its objections may be the least of Yahoo's concerns.
Two powerful industry groups — the Association of National Advertisers and the World Association of Newspapers — have called upon the DoJ to launch an antitrust investigation. The European Commission, which typically takes a hard line against U.S. firms that start making monopoly moves, is likely to get involved.
For Google, the stakes aren't particularly high, but for Yahoo, it's another story. The company's brawl with Microsoft weakened it substantially, and a lot of investors are understandably bitter over the loss of what could have been a huge payday for them. If they become convinced that Yahoo made another blunder with an ad deal doomed to failure, Yang and company might have to crank up the air conditioning again.
Linking With Ads
LinkedIn has come up with a new approach to online advertising that targets business professionals by functional category.
To head off any privacy concerns, the popular social network is emphasizing that the system reveals no personally identifiable information, and users can opt out if they want to. Those who choose to stay will see a better crop of ads — that is, ads that are more relevant to their interests. At least, that's the goal.
Advertisers will be able to gear their campaigns toward specific professional segments — such as telecom execs or entertainment attorneys or technology journalists, for example. And they'll have access to valuable data — pretty much anything members choose to share in their LinkedIn profiles, such as company size, industry, profession, gender, geography and seniority.
So, if the online ads you've been viewing just don't scream you, better get LinkedIn.
Not Exactly a Problem Solver
The latest update to the iPhone firmware has been released, and users the world around have been installing it — with mixed results. Since the launch of the iPhone 3G, there have been loud complaints that the device has poor reception on 3G networks, is sluggish in switching between 3G and other signals, and has awful battery life.
So, tucked neatly into Apple's ballyhooed September 9th announcement of cool new iPods was the news that a new version of iPhone firmware was coming soon. The new firmware was supposed to address those pesky connectivity and battery life problems, as well as issues with text messaging, contacts performance and a number of other functions.
For the most part — if the message boards are any indication, that is — it was a success. Not everyone was satisfied, however. One user even said the update made his iPhone problems worse than before. Guess you can't please everyone, even if you're Apple.
Challenging iPhone
The Google phone is right around the corner, and none too soon. According to the rumors, and there are plenty, the first phone to sport the open source Android operating system will be the Dream, a handset made by HTC.
It will work on T-Mobile's network and sell for $150 to $199 with a two-year contract. The Dream is a touch-screen phone with a slide-out QWERTY keyboard, GPS, an accelerometer and a camera.
Android already has opened its application market for the Dream and other phones that use the Android platform, populating it with the winners of the Android Developer Challenge. Like the iPhone App Store, it will offer applications for download and installation, some free and others at a cost.
Unlike the Apple version, however, Steve Jobs won't be arbitrarily putting the kibosh on apps that compete with iTunes.
Farewell, Jerry
From munching churros in a shoe store to clipping their toenails in an average middle-class household, Bill Gates and Jerry Seinfeld have had some wacky adventures together — but all they've got to show for them are two measly commercials.
Now, it looks like the end of the road for our uncommon duo. Thrust together by Microsoft's $300 million advertising campaign, Bill and Jerry were apparently supposed to be convincing us to buy Windows Vista, but the only real mention of Microsoft in either of the first two commercials was a logo on Bill's backpack.
Now, Microsoft's ads are taking a hard turn, ditching Seinfeld and going instead for a Microsoft engineer who looks remarkably like John Hodgman, the PC Guy in those Apple commercials.
Oh, and Eva Longoria, who's just hot. And a bunch of other people you wouldn't know, because now Microsoft is showing us that — in contrast to the cute but clueless Bill and Jerry — the nerds in Redmond really are in touch with the common folk.