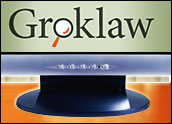 It's not often we here in the Linux blogosphere must cope with death — figuratively speaking — in the projects and products we love.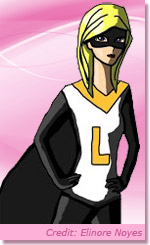 After all, when it's open source, what may "die" one day will likely be reborn the next as something new thanks to the beauty of forking, among other things. Just recall Fuduntu, for example — it may have closed its doors earlier this year, but soon afterwards Cloverleaf was born.
Of course, turns out Cloverleaf development was also justhalted, but hey — no tears! There's no telling what may come next, right?
'The Internet Is Over'
The same, however, cannot so easily be said of Groklaw, which closed its doors last week in response to email security concerns.
"The owner of Lavabit tells us that he's stopped using email and if we knew what he knew, we'd stop too," wrote site author PJ in a post last Tuesday.
"There is no way to do Groklaw without email," PJ added.
"For me, the Internet is over," she concluded. "This is the last Groklaw article."
It may perhaps sound melodramatic to say that cries of anguish have been heard throughout the Linux blogosphere ever since, but it's an accurate representation. More than a few laments could be heard over the weekend down at the blogosphere's Punchy Penguin Saloon.
'We're Going to Miss Her'
"It's amazingly sad to see Groklaw go," offered Linux Rants blogger Mike Stone, for example. "I've been reading Groklaw since it first opened its doors and I've come to think of PJ as a trusted friend, despite the fact that we've never met or even talked.
"I'm not sure I agree with her closing the doors on Groklaw," Stone added. "I know and understand why she's doing what she's doing, but I wish she could find a way to address her own concerns and still keep Groklaw operational."
In the end, of course, "it has to be her call," he concluded. "I can only wish her the very best in whatever she decides to do in the future and hope that we'll all see her again soon. We're going to miss her."
'The Internet Is a Poorer Place'
Indeed, "I was shocked by this news," agreed Chris Travers, a blogger who works on the LedgerSMB project. "The Internet is a poorer place for this loss."
Groklaw was "one of the places that really helped me understand the dimensions of copyright and patent law as applied to open source software," Travers explained. "It was one of the most interesting sites on the Internet in this regard."
Today, however, "the Internet is changing fast," he said. "I think in a few years a lot of things we take for granted now will have gone the way of telnet. It remains to be seen what will go and what will stay."
'Canary in the Coal Mine'
Groklaw is "truly the canary in the coal mine," suggested Hyperlogos blogger Martin Espinoza.
"When it is no longer possible to tell the truth online sufficiently for it to exist, none of us have the freedom of speech," Espinoza explained. "The corporations which have bought our government are in the process of buying our silence and obedience as well, and the cost is turning out to be remarkably low."
Google+ blogger Alessandro Ebersol took a similar view.
"One by one, the voices are being systematically silenced," Ebersol told Linux Girl.
PJ "did a great service, and she knew what she was talking about," he added. "Now, so called 'patent' experts keep spreading (paid) nonsense about patents on Free Software, like an idiot's echo chamber."
Similarly, "this is not good at all," Google+ blogger Rodolfo Saenz agreed. "Mass surveillance makes me remember the socialist republics trying to control their citizens at all cost. What is next? Free expression?"
'Hang Our Heads in Shame'
The United States "has historically been an example to the world," noted Google+ blogger Kevin O'Brien.
"At one time we could be proud that our example was about extending freedom and democracy," he explained. "Now we have to hang our heads in shame as we lead the world into the surveillance state and no freedom and no democracy.
"The Stasi would have loved to do the things our government is doing," O'Brien added.
'She Overreacted'
On the other hand, "I do not see closing as a solution," Robin Lim, a lawyer and blogger on Mobile Raptor. "I think it is akin to running from the enemy.
"The best solution would be to move their operations to countries which have laws which are more favorable to the privacy of communications," Lim explained. "Given how much commerce is involve here, I can imagine that several countries would be willing to becoming the 'Switzerland of the Internet.'"
Consultant and Slashdot blogger Gerhard Mack saw it similarly.
"She overreacted," Mack told Linux Girl. "The smart play would be to move the whole thing to a safer country, enable SSL with forward secrecy and enable TLS on her mail server. After that, anyone concerned about their privacy can move to offshore or at least make sure their mail provider supports TLS for server-to-server mail transfer."
'Right Off the Deep End'
Slashdot blogger hairyfeet took an even stronger view.
"Honestly, after the SCO case wrapped up Groklaw went right off the deep end, and PJ was seeing bogeymen under every rock," hairyfeet asserted.
"The fact that PJ runs and hides because somebody says 'don't use email' just shows how Groklaw deserves to go away," he concluded. "I personally don't care what the guy at Lavabit says — nobody is gonna shut me up and I'm not gonna hide from the world just because there is supposed to be a bogeyman in the closet."
'Epidemic of Intolerance'
Not everyone was convinced, however.
"For more than a decade GROKLAW has been a bastion of freedom," blogger Robert Pogson pointed out. "Bullies were assaulting the world of IT with campaigns against the GPL, Free Software, and Linux with attempts to put a stop to diversity and even to charge an outrageous tax on GNU/Linux PCs and servers.
"What the bullies could not do was stop Groklaw," Pogson added.
Now, "what the rest of us do about the NSA's intrusions remains to be seen," he said. "I am considering moving my blog and changing my e-mail provider, and browser.
"The train-wreck that is USA politics is too big to stop," Pogson concluded. "PJ and Groklaw are not the victims of this piece. They are symbols of the epidemic of intolerance that sweeps USA. This is only the beginning of global shifts in confidences and alliances."
'This One Is for Keeps'
Indeed, "I have to say that I was honestly not surprised, and I expect to see more of this in the coming months and years," Google+ blogger Brett Legree agreed.
"I know more than a few folks have been saying that PJ should have stuck around to fight, but you know, it's very easy to say that from the sidelines," he noted. "I respect her decision. Everyone has a breaking point."
Meanwhile, "be careful, folks," Legree urged. "Be very aware of the consequences of any actions you take if you choose to fight. This one is for keeps."