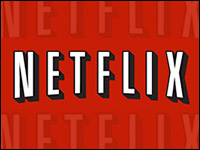 Hello, and welcome to a TechNewsWorld podcast. My name is David Vranicar, I'm a reporter for TechNewsWorld, and today we are talking about Netflix and Canada with Peter Nowak, a journalist, blogger and author who is joining us from Toronto.
Peter has written for a slew of outlets including the Globe and Mail in Toronto and the Canadian Broadcasting Corporation. His blog is WordsByNowak, and he is also the author of the book Sex, Bombs and Burgers: How war, pornography and fast food have shaped modern technology.
There has been a lot of news about Netflix and Canada recently, including some bizarre quotes from a Netflix executive, so Peter is with us to explain and expound upon the backstory of what's turned into a pretty entertaining and pretty important story north of the border.
---

Download the podcast (18:51 minutes) or use the player:
---
Here are some excerpts:
TechNewsWorld: First off, let me ask you about some interesting quotes that I just mentioned from the Netflix chief content officer Ted Sarandos — you wrote about this on your blog, I know.
He was speaking last week to a group in Los Angeles, and the quote that caught a lot of headlines was, "It's almost a human rights violation what they're charging for Internet access in Canada." Pressed on this the next day, Sarandos didn't back off his comment, which I thought was really interesting. He doubled down, saying, "The problem in Canada is … they almost have third-world access to the Internet."
So these quotes in tandem certainly caught a lot of people by surprise. What did you make of these, and were you surprised as a lot of other people were?
Peter Nowak: I was a little bit. I know where Netflix is coming from, so I can kind of understand the sentiment behind what he's saying.
I think he was being a little bit over the top, he was exaggerating a little bit. But like I said, Netflix has had some serious issues here in Canada. We are one of the few countries that has — it's really hard to find an Internet plan that doesn't have relatively small data caps. So up until recently, the biggest providers were providing caps of like 60 or 70 gigabytes per month, which when it comes to using Netflix and other video services, that's really not a lot. That's been sort of the battle that Netflix has been fighting here.
TNW: How do those caps translate to Netflix films or TV shows? I know there are numbers on what exactly you can do with that amount of data. Can you explain what that means in layman's terms?
Nowak: Yeah, I think each hour of Netflix at regular resolution takes up something like 1 gigabyte. So if you were to do nothing more with your Internet connection in Canada, with a 60 gigabyte connection, you're getting 60 hours, and that doesn't work out to a lot per day or per week or whatever. And again, nobody's just going to use their Internet connection just for Netflix. Even just the software updates on your computers and your tablets and all that stuff take up a lot of data as well.
Quality Suffers
So what Netflix did — and it's bizarre that this is considered an innovation; it's kind of a sad state of affairs — what Netflix did was lower-quality videos streams specifically for Canada, which would use up less of your monthly data cap. So you can watch your Netflix videos in Canada at not-quite-the-best resolution and therefore stretch your monthly bandwidth a little further.
TNW: One thing that's interesting about this — these data caps were in place when Netflix unveiled its plans to launch in Canada back in 2010. And I'm curious if you have any idea if Netflix was caught off guard, or if they thought that Canada would maybe be ditching the caps, or if they expected things to transpire differently. Because it's not like these caps are brand new, yet they really seems to be causing a problem.
Nowak: They couldn't have been caught off guard, because this whole move towards caps has been happening for years. One of the largest ISPs, Bell Canada — I could be wrong, but I think they introduced them as far back as 2008 or 2009 or so. So they've been shrinking and shrinking.
I think maybe what Netflix was hoping when they entered Canada — and I think they were probably correct in thinking this — is that the pressure is going to build on these Internet providers to go the opposite direction, which is to offer higher and higher caps, if not to eventually move back into some sort of unlimited situation. And that's sort of happened, because it's been a big media issue, these caps. So the ISPs have actually come under a lot of pressure from the public, and also from governmental regulators, to boost those caps. So they have in recent months sort of inched them upwards.
TNW: Netflix seems to be proactive in trying to get these caps to go upward. I know in early 2011 they hired former telecom regulators in Canada to lobby on their behalf. Have they been kind of spearheading this increase debate?
Later on in the podcast, we discuss how Netflix's competitors in some cases double as the ISPs who provide customers' bandwidth, and if the company's headaches in Canada are a harbinger of more trouble as the company expands internationally.