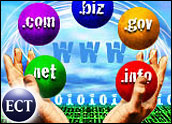 ---
Originally published on December 6, 1999 and brought to you today as a time capsule.
---
The
World Intellectual Property Organization
, a group charged with reviewing some of the less complex allegations of "cyber-squatting" — or bad faith registrations of domain names to extort profit from those trademark holders wishing to utilize to those names — received its first request last week for arbitration of an international Internet domain name dispute.
The first dispute accepted by WIPO, just a day after its new domain namearbitration rules took effect, involves an Internet site registered withMelbourne IT, one of the first five companies granted domain nameregistration powers by the Internet Corporation for Assigned Names and Numbers (ICANN).
WIPO says it will withhold the names of the parties involved in the dispute until it releases its final decision in the case.
Under current WIPO rules, the case is expected to be resolved within 45 days.
Aiming For Fast Results
WIPO says it has implemented a "uniform and mandatory" resolution system of addressing cases of alleged cyber-squatting, with "streamlined, quick and cost-effective procedures to review multiple claims and eliminate cases of clear abuse of trademark holders' rights."
Fees for the dispute-resolution service run far below typical legal fees to pursue such cases in court, WIPO argues, charging $1,000 (US$) for examination of up to five separate claims and $1,500 for six to 10 claims. Beyond that number, the WIPO arbitration board will set a fee, the group said.
The WIPO Dispute Resolution Service allows entities to file claims online through its Web site to help speed the process and keep costs down.
"There is a great deal of misconception about the rights and wrongs and dos and don'ts of the Internet. This system will help bring some clarity in a relatively quick and cheap manner," said WIPO assistant director general Francis Gurry.
The dispute resolution process is an offshoot of rules set by ICANN in late October. All registrars of top-level domain names using the dot-com, dot-net and dot-org suffixes are subject to arbitration rulings by WIPO as of December 1st, except America Online, the Name IT Corp. and Network Solutions, Inc. Those companies must comply with WIPO rules by January 3rd.
Information Center Too
The WIPO Dispute Resolution Service is more than just an arbitrator, however. In an effort to cut down on the instances of cyber-squatting and similar Internet trademark disputes, the organization has also set up several information services. The group's Domain Name Advisory Service, for example, provides WIPO staff to work with domain name registrars around the world to establish their own procedures to avoid domain name disputes.
WIPO staff members are currently helping companies in the United States, Japan and several Latin American and European countries to develop dispute avoidance and resolution systems.