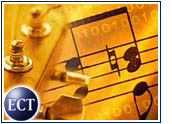 ---
Originally published on December 15, 1999 and brought to you today as a time capsule.
---
In an effort to promote sales of his latest record, Paul McCartney made useof the Internet to reach into his past and future all at once.
Yesterday, the former Beatle returned to the scene of his earliest musicalroots to perform songs from "Run Devil Run," a collection of early rock androll cover songs. While only three hundred people were inside the newlyrestored Cavern Club, threemillion people listened in through the Internet.
An additional 15,000 fans stood outside in freezing weather and watched theconcert on alarge screen in a nearby park.
"It was the biggest musical gig in the history of the Internet,"said McCartney spokesman Geoff Baker after the concert. "We can certainlyclaim a new world record for that one."
3 Million Listeners
The Tuesday evening gig in McCartney's hometown of Liverpool was streamedthrough the MCY.com and MSN.co.uk sites. As the concert began, theMCY.com site reported 50 million hits, but only three million were actuallyable toconnect.
MCY.com will rebroadcast the event on demand through midnight, Sunday,December 19, 1999.
"Now that we are living in a digital age, the Internet opens new doors forartists and consumers," said Bernhard Fritsch, chairman and CEO of MCY.MCY was also responsible forthe worldwide Internet broadcast of Michael Jackson's concert in Munich,Germanylast June.
Other major music promotions available at MCY includeperformances by Luciano Pavarotti and Tina Turner.
Kick Start
McCartney's record sales have been lackluster over the past 15 years,after a fast start to a solo career that began in 1970. He has remained aconcert favorite, however, and holds the all-time concert attendance record for asolo artist, with 184,000 fans attending a Rio de Janeiro show in April1990.
During the Cavern Club concert, McCartney stuck to the spirit of the album,playing songs from the early days of rock and roll. Classics included songspreviously performed by Elvis Presley, Little Richard and Chuck Berry.
In the coming days and weeks, disc sales will offer some clues to the power ofmass product promotion over the Internet. If McCartney can turn his discsales around with this promotion, streaming concerts may become a mainstayon the Net.