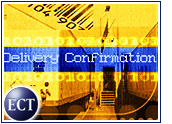 ---
Originally published on February 7, 2000 and brought to you today as a time capsule.
---
United Parcel Service, Inc. announced today that it has formed a subsidiary that will perform back-end fulfillment functions for e-commerce companies and also help companies develop their supply chain management operations.
This direct foray into e-commerce by the world's largest package delivery service — to be known as eVentures — comes several months after it held the largest initial stock sale in history. On November 10th, UPS raised $5.47 billion (US$) as shares skyrocketed as much as 40 percent.
Many industry observers believe that the price of UPS' stock was driven into the stratosphere by the company's unique position to cash in on the delivery needs of the thousands of online merchants in the burgeoning e-commerce economy.
"We're morphing the culture to fit the environment we want to thrive in now," said eVentures president Mark Rhoney.
Targeting the Back-End
The new eVentures unit was incorporated 10 days ago to expand the reach of UPS' package-delivery logistics division by targeting small and medium-size companies.
The new unit will offer to run the entire back-end operations of such companies, from pulling orders from a warehouse bin to handling phone calls and returns from customers. The subsidiary will supposedly do so at a lower price than UPS currently charges its larger customers.
UPS plans to gradually roll out the service throughout the country if the initial test of the new Atlanta, Georgia-based startup is successful.
Crowded Field
However, UPS is not alone in an already crowded field. Joseph Marino, an analyst with Sterling, Virginia-based Current Analysis, Inc., told the E-Commerce Times in November that Federal Express already has its online delivery program in place in order to cash in on e-commerce growth.
"They're definitely going to be one of the long-term big players," Marino said.
Marino added that an increasing number of traditional transportation companies will be lured into providing e-tailers with reliable delivery and back-end services as e-commerce continues to soar.
Adapt to New Economy
Still, the consensus among industry observers is that UPS' strong infrastructure, including its fleet of delivery trucks, gives it a distinct edge over competitors.
UPS added that the forming of eVentures is part of a major effort by the 93-year-old company to adapt itself to the new economy by making its approach to e-commerce more agile and dynamic. For example, the new unit plans to launch many projects and stay with them until they are declared financially viable or aborted. In the past, this type of experimentation would have been shunned by UPS' rigid corporate culture.
Moreover, officials noted that eVentures would also invest in Internet start-ups, working on long-term e-commerce projects of interest to UPS.
Tender Offer
In an unrelated action, UPS said Friday that it launched a tender offer for 100.9 million shares, or about 25 percent, and its Class A-1 stock outstanding at a price of $60 a share. The tender offer, which expires March 3rd, will be paid for using proceeds from the company's initial public offering.
UPS employees, descendants of the company's founders, and foundations hold many of the shares being bought through the tender offer.
Steady Pace
UPS' foray into e-commerce is both deliberate and well-paced. The company has been moving by steady increments into e-commerce while minimizing risk for the traditional company. Like other companies, UPS clearly realizes the potential of online commerce and the possibility of attracting top manpower and e-business partners.
UPS intends to allow its new e-commerce units to operate semi-autonomously, but at the same time keep them within the parent company's reach.
While not completely re-inventing itself, UPS has taken bold steps as necessary. "Anybody in a business serving other businesses today has to reinvent it in light of the Internet, and often that means doing a spin-off of online assets," said Ted Schadler, an analyst with Forrester Research.