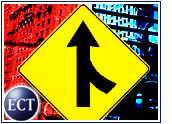 ---
Originally published on December 13, 1999 and brought to you today as a time capsule.
---
According to published reports,
Wal-MartStores
and America Online are close toforging a marketing deal that would drive traffic to Wal-Mart's Website and introduce millions of its customers to the AOL brand.
AOL reportedly wants to ink a broad pact that would include in-storepromotion of itsonline service in Wal-Mart's 3,600 brick-and-mortar locations, in return forpromoting Wal-Mart's online store to its 20 million subscribers. Under theagreement, AOL would also assist Wal-Mart in re-launching its new andimproved Web site next month.
Company officials from both companies declined to comment on the reports.
Needed Deal
AOL badly needs this deal, both to establish a brick-and-mortar presence andto offset Microsoft's stunning deal with Tandy Corp.'s Radio Shack to promoteits online service in the electronics chain's 7000 locations.
In fact, there are rumors swirling that Microsoft is trying to nix the dealby wooing Wal-Mart behind the scenes.
Under the proposed deal with AOL, the Bentonville, Arkansas-basedWal-Mart would install in-store kiosks that are linked to the Internet andtarget thosecustomers who have not shopped online before. Considering the fact thatWal-Mart accommodates about 100 million shoppers per week in its stores, thepositive impact on AOL's subscriber base could be significant.
Stocks Soaring
As rumors about a possible deal flourished over the last couple of weeks,Wall Street responded favorably. On Friday, shares of AOL and Wal-Martedged up after a report from Salomon Smith Barney said a deal between thetwo companies appeared "imminent."
Under one scenario presented by a Salomon Smith Barney analyst, Wal-Martwould also begin selling low-cost Internet-access devices that are cheaperthan PCs. AOL has already struck deals with a number of hardware makers toprovide online service for such devices. For instance, it is developing atelevision set top box with Philips Electronics, NV that uses a new servicecalled AOL TV.
Better Distribution
Currently, AOL sends out millions of its disks through the mail in a shotgunapproach to increase its subscriber base, yielding only about a one percentsign up ratio.
A deal with Wal-Mart would easily increase this percentageand instantly give the brick-and-mortar giant the e-commerce presence itwants and needs.