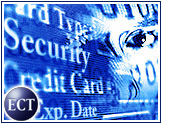 Since the advent of e-commerce, security concerns havekept consumers and corporations from jumping into the fray with both feet. Until recently, though, security was a highly theoretical worry for consumers — and an easilydismissed cost category for companies.
Now, times have changed. The events of September 11th, combined with reports of increasingly vicious worms and viruses, have spurred consumers and corporations to take a historic stance toward online security: They're demanding it.
Never before have companies and governmentinstitutions been so singularly devoted to solvingthe online security problem.
The maturing process is not without its stresses and pains. In many cases, increased investments in security willdraw resources away from other areas of product andtechnology development. But promised technologies like Web services will never materialize unless this near-term sacrifice is made.
Safety First
In the past week, bellwether companies Microsoft(Nasdaq: MSFT) and IBM (NYSE: IBM) both made steadfastpublic commitments to online security.
Indeed, with the "TrustworthyComputing" initiative announced this week, BillGates told all Microsoft employees to make security theirnumber one priority, ahead of new product features.
Even if this is partially a reactionary publicrelations gesture, Microsoft is just one of manycompanies elevating security to the top of its priority list.
In the same vein, IBM has teamed withVeriSign (Nasdaq: VRSN) to improve online identityauthentication in e-business applications.
And BestBuy.com (NYSE: BBY) just announced a newonline payment engine designed to guard againstrampant credit card fraud.
Healthy Competition
As online security becomes a clearly statedobjective for both corporations and consumers, it willbenefit from the evolutionary force of competition.
That is, e-commerce companies will strive to outdoeach other with stronger and stricter securityprograms, ultimately raising the bar for e-commercesecurity as a whole.
There is a danger that companies will neglect otherproduct development investments in their dogged pursuit of impervious securitymeasures. But I can think of far worse downsides.
Just in Time
The fact is that many next-generatione-commerce technologies in development by such companies as Microsoft,IBM and Sun (Nasdaq: SUNW) will not gain traction without superior security measures in place.
Just look at all the security snafus Microsoft already has encountered in its .NET initiative.
In this regard, the surge in online security mandatescouldn't have come at a better time.
Weak Links
Microsoft's .NET project and other new technologiescollectively dubbed Web services present an exceptional security challenge.
Their success will depend on secure and seamlesscommunication among disparate software applicationsover the Internet.
Here's the problem: Experts have always said anetwork's security is only as strong as its weakestlink. With businesses and their applications engagedin online communications, the danger of weak linksmultiplies exponentially.
Building Bridges
It is natural to lament the circumstances that have produced this period of apparently unprecedentedvulnerability.
But it is also important to recognize that thosecircumstances have snapped us out of complacency and ignited an important evolution ofonline security.
While painful and perhaps tangential to previouslystated product goals, investments in Internet securityare a necessary bridge to the next phase ofe-commerce.
What do you think? Let's talk about it.
---
Note:
The opinions expressed by our columnists are their own and do not necessarily reflect the views of the E-Commerce Times or its management.
---