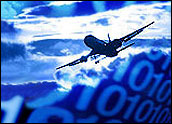 A "perfect storm" of forces is converging that will lead open source to dominate the information technology systems of the travel industry by 2007, according to Marc Fleury, founder, chairman and chief executive officer of JBoss, headquartered in Atlanta.
Fleury said that these forces include the increasing reliance of the entire travel industry on e-commerce, the increasing costs and diminishing margins all travel companies are facing and the growing maturity of open-source software. Fleury said that this "perfect storm" would eventually lead many travel companies to reassess technology costs and associated benefits.
"The travel industry is fiercely competitive and profit margins are tight. In recent years, the industry has deployed a number of technologies to support online bookings. This requires the use of innovative technology that offers a lower total cost of ownership," Fleury said.
Mix and Match
JBoss provides open-source infrastructure software called JBoss Enterprise Middleware System or JEMS, designed to support e-business applications. Fleury said the software is an alternative to pricey, monolithic software. Plus JEMS offers technologies that customers can mix and match and roll into their own line-of-business infrastructure — all at zero licensing cost.
"Nearly 75 percent of major companies in the travel and entertainment industries have downloaded the open-source JBoss Application Server or JBoss' Hibernate object/relational mapping technology. That's a compelling statistic," Fleury told LinuxInsider.
JBoss counts among its software clients travel companies such as Travelocity, part of Sabre Holdings Corporation, InterContinental Hotel Groups, Lastminute.com and La Quinta Corporation.
Natural Fit
Raven Zachary worked as the director of Internet technology for La Quinta when the company took the operation of its Web site back from an outside service and revamped it using JBoss software. He has since opened his own consulting firm — OREV LLC in Dallas, operating under the name o*rev — to focus on open-source technology.
"The travel industry is a natural fit for open source," Zachary said. "[Travel] is one of the most successful industry segments on the Internet when it comes to revenue generation. With such a large focus on the Internet, the travel industry can achieve considerable gains from the use of open source," whether it is through cost savings or operational efficiency.
He said that La Quinta achived both cost savings and improved performance after switching to Jboss."In my experience, the benefit of owning your own destiny through control of the underlying code of your application, is a huge win. With a fully open source deployment, you are empowering yourself to manage the entire deployment," Zachary told LinuxInsider.
James Morton, director of IT at EzRez Software Inc. — a Honolulu, Hawaii-based company that helps travel companies enhance their Web presence — said he has also noticed open source making inroads into the travel industry. He said that while EzRez does not create open-source software products, it does leverage open source to help in its business. "The travel industry is seeking a more efficient means of communication," Morton told LinuxInsider.
Cost Control
JBoss' Fleury said the travel business is also attracted to open source because it is under heavy pricing pressure, and open source offers an element of cost effectiveness that other software systems may not.
"Companies must have top-notch IT systems, but at the same time they need to control costs," Fleury said. His company competes with such formidable players as IBM and BEA Systems, but, he says JBoss' pricing structure offers an attractive option some competitors don't have.
While some vendors charge based on the number of central processing units, according to Fleury, JBoss software is free to download and install on as many CPUs as needed by the customer.
"Our support and services are offered on a per-application, not per CPU, basis," Fleury said. "Traditional, per-CPU pricing has been very costly for the travel industry. Applications such as reservation systems tend to be very large and distributed."
The deployment on 60 servers and 120 CPUs would cost a customer more than US$1 million in software licenses with a commercial application server like BEA, with 20 percent on top of that in support and maintenance, Fleury said. "That's a savings of US$1 million in licensing fees alone with JBoss." He said optional production support for JEMS starts at about $10,000 per year.