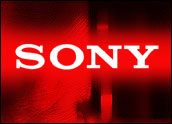 Aided by a more stabilized sales showing for its video game category, Sony reported a healthy bounce in profits for the third quarter.
The Tokyo-based firm's PlayStation business halted a streak of six consecutive money-losing quarters, while its core electronics segment — which includes liquid-crystal display televisions, cameras and computers — posted a 10.2 percent increase in sales.
Sony reported a quarterly profit of 200.2 billion yen (US$1.88 billion), compared with 159.9 billion yen ($1.5 billion) at the same point in 2007. The company reported 2.86 trillion yen ($26.8 billion) in quarterly sales — up 9.6 percent from a year earlier. However, falling prices on components led to a decline in profitability in the segment.
Price Cut a Key
The performance of the game segment, competing against hot-selling products, such as Nintendo's Wii system, was Sony's most dramatic change. The company's game sales increased 31.2 percent in the quarter.
The company's slashed retail prices on its PlayStation 3 by 17 percent in U.S. and European markets led to the turnaround, Brian O'Rourke, principal analyst with In-Stat, told the E-Commerce Times.
"When I was thinking about that announcement, I was wondering what effect the PS3 price cut would be because they'd been hinting at it for some time. It was a pretty significant price cut, so I don't doubt that it had an effect," he said. "The beauty of that is when more of your consoles are in more people's hands — especially during holiday season — they tend to buy more games. So, that has an additional benefit. It's kind of a down-the-line effect. I'm not at all it improved their financial performance."
A Razor's Edge
However, how long that will last remains a mystery, O'Rourke added. "One concern that's typical with a price cut is: Are your able to drive your manufacturing costs down at the same time?" he said. "Traditionally, Microsoft and Sony have approached the game market with a razor blades model."
That is reminiscent of companies like Schick and Gillette selling razors at a loss in order to profit on blade sales, he noted.
"You sell game consoles cheap, at break-even or even at a loss to get you to buy the game software," O'Rourke said. "The profit margins on these games tend to be high, so you sell the consoles to make the high margins on the games."
Sony scaled back its full-year forecast of PS3 sales from 11 million units to 9.5 million. The company sold 4.9 million PS3s in the third quarter.
Riding the Blu-ray Wave
The fact that Sony games are equipped with Blu-ray video disc technology may ultimately boost sales of the game systems, Elizabeth Curtis, an analyst with IDC, told the E-Commerce Times.
"I think that's been really good for the overall Blu-ray picture," she said. "Although they're not the most popular game system, it has definitely helped. Blu-rays are outselling HD DVDs 2-to-1."
Nevertheless, O'Rourke doesn't think it's significant that PlayStations can play Blu-ray discs. "They need to get a lot of PS3 players out there because they need a lot of Blu-ray customers. The PS3, you could say, is Sony's Trojan Horse for Blu-ray, because it's a way to get Blu-ray buyers out there."
The growth of Blu-ray technology — helped by the recent backing of Warner Bros. — can help Sony stem the damage caused by falling prices on its electronic gadgets such as TVs and DVD recorders, O'Rourke said.
"In general, electronics is difficult, but Blu-ray seems to be overtaking HD DVD," he commented. "Warner Bros. announced they're going all Blu-ray and, from what I've seen, that's convinced people that Blu-ray is going to win. I don't think that's a done deal at this point, but it has shifted things to Blu-ray."
Sony shares had fallen about 1 percent, at $47.02 during midday trading on the New York Stock Exchange. The stock ranged between a high of $59.84 on May 7 to a low of $43.86 Aug. 16.