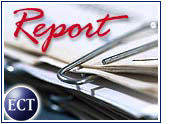 In a bid to achieve profitability, e-tailers slashed theirspending on offline advertising during the third quarter and,as a result, cut their customer acquisition costs in half,according to a study released Tuesday by Shop.org and the Boston Consulting Group (BCG).
The study also found that 95 percent of e-tailers surveyed saidthat they are improving customer service capacity to handle the expectedinflux of holiday shoppers.
"With all the gloom and doom we've been hearing about onlineretailing vis-a-vis the stock market, it's encouraging to seethat a majority of online retailers continue to focus onimproving business processes to make themselves stronger," saidKate Delhagen, chairman of Shop.org's Committee on InternetShopping Research.
Targeted Advertising
Earlier research by BCG and HarrisInteractive predicted that up to 70 percent of online Americansare expected to do at least some holiday shopping online.Additionally, last year's online holiday shoppers are expectedto spend an average of US$240 online this year, up from $170 in 1999.
Although 89 percent of retailers surveyed by Shop.org plan to launchholiday marketing and promotional campaigns, only 4 percentplan to increase their TV advertising budget. Instead, 62percent of e-tailers said that they will rely on direct onlinemarketing campaigns via e-mail.
Other ways that e-tailers plan to lure consumers to theirvirtual stores include: selling gift certificates, 54 percent;obtaining prominent placement at portals, 39 percent; signingnew partnership deals with content sites, 36 percent; andoffering a free gift with purchase, 29 percent.
Free shipping, though expensive, is still a favored ploy. Twenty-eight percent of e-tailers said they plan to offer conditional free shipping and 12percent said they will offer free shipping with no stringsattached.
Delhagen said that the ongoing dot-com market correction is farfrom having a negative effect on online retailing as a whole, and has led online retailers to renew their focus oncustomer service, cost reduction and profitability.
Customers Online
Spending less money offline — and more online — means that customeracquisition costs have dropped. Last year, e-tailers spent 62percent of their marketing budget on offline media campaigns, including magazine ads and television commercials. During the fourth quarter of 1999, customeracquisition costs skyrocketed to $71 per customer.
During 2000, the portion of the advertising budget spentoffline declined steadily, dropping to 51 percent in thefirst quarter, 41 percent in the second quarter, and just 36percent in the third quarter. Correspondingly, customeracquisition costs dropped to $45 in the first quarter, $40 inthe second quarter, and $20 in the third quarter. Thus, fourth quarter figures this year are expected to be significantly lower than last year's.
Still, despite the decreased spending for offline ads, retailers who participatedin both the Q2 and Q3 surveys reported a 28 percent increase innew customers.
"We've seen the industry mature dramatically over the lastyear," said James Vogtle, Director of E-Commerce Research atBCG. "Online retailers have hit upon the right marketing mix to draw customers to their siteswithout breaking the bank — and are seeing immediate resultsfor their efforts."
Ready for Holidays
E-tailers are not only working to cut costs this holidayseason, are also working to improve the online shoppingexperience for consumers. For example, more than half of the e-tailers said they added new product categories in time for the year-end rush.
Additionally, 70 percent of the 94 e-tailerssurveyed said that they have redesigned their Web sites toeither improve navigability or add holiday-specific features.
Sixty-five percent said they had increased their capacity to provide customer service, while 62 percent said they had increased theirfulfillment capacity and inventory investments.