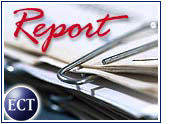 A strong holiday shopping season will boost U.S. online shopping to $9 billion (US$) during the fourth quarter, a 70 percent increase over last year, a new report from the Yankee Group predicts.
New Internet users and returning customers will combine to fuel the growth over last year's fourth quarter of $5.2 billion, the Boston, Massachusetts-based research firm said in a report released Wednesday. The findings are based on government reports, financial filings of major e-commerce companies and a survey of more than 3,500 online shoppers.
"The numbers look solid all around," Rebecca Nidositko, a senior analyst at Yankee and the author of the report told the E-Commerce Times. "It looks like a good shopping season."
Numbers Fall In Place
The Yankee Group numbers seem to fit with earlier estimates from the Gartner Group, which projected a $19.5 billion fourth quarter for worldwide e-commerce — an 85 percent increase. Gartner noted that about half of all sales come from North America.
It also seems to reflect the same high level of satisfaction among experienced shoppers indicated by an AT&T study released this week, showing that 97 percent of shoppers who bought online during the 1999 season would be back this year.
Bricks-and-Clicks Come to Fore
The Yankee Group report said that while last year saw pure-play e-commerce at center stage, traditional retailers are making a strong comeback, meaning that the 2000 holidays may be remembered as the season of the brick-and-click.
"Last year, we were still in the thrall of the Internet as the next big thing," Nidositko said. The intervening months have brought capital market turmoil and a shakeout, she noted.
"This year, I think we'll see well known brands rising to the top," Nidositko added. Chains like Gap have a chance to "really promote the heck out of their Web sites and really show their strength online."
New Users
As could be expected, the study found that longer-term users of the Web spend the most money online, but also that new users are joining the ranks. Nidositko said 39 percent of U.S. households shop online, an increase from 26 percent at the beginning of the year.
Traditional sectors, including electronics, software, books, CDs and toys, will likely be the strongest performers. "Anything that doesn't have to be tried on," she added.
Watching Returns
One aspect of the holiday season that analysts will be watching closely will not take place until early 2001.
"We'll be keeping an eye on how the returns go this year," Nidositko said. "There have really been an explosion of options for consumers to make the return process easier. We'll know by next January whether they're working."
While the growth appears strong, the report noted that e-commerce still has a lot of room to grow. Even with a terrific finish to the year, online sales will account for less than 1 percent of all U.S. retail sales during 2000.