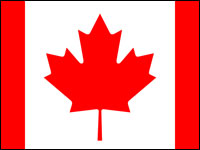 With speculation of a Research In Motion takeover swirling last March, a senior Canadian minister was prepped on foreign investment rules, according to a recent Reuters report.
Aides to the industry minister, who has the authority to block foreign takeover, were closely watching reports that a bid on RIM, the beleaguered BlackBerry maker, would be targeted for a takeover.
Talk of a takeover was rampant even before Thorsten Heins became RIM's CEO in January. That speculation picked up steam when Heins himself floated the idea of a sale in March.
Things have continued to decline for RIM since the springtime takeover talk. The company has continued to nix jobs, with more layoffs apparently on the way.
Tweets of Tolerance
Gay activists hacked the website of the Ugandan prime minister on Tuesday and Wednesday, according to the BBC.
Screen grabs, which have made the rounds on social media, show messages that support gay rights. One message had the prime minister apologizing to homosexuals in Uganda, and other had him supporting a gay pride parade.
Homosexual acts are illegal in Uganda, which has a track record of suppressing gay rights. Earlier this year, Ugandan parliament entertained a bill that would make the penalty for homosexual acts 14 years in prison.
China Churning Out Phones
China produced 620 million mobile phones over the past seven months, according to Tech In Asia (citing Chinese ministry numbers).
China produced 1.13 billion mobile phones last year — more 70 percent of the world total — and the country is on pace to surpass that total in 2012.
While its mobile phone production has increased just 3.4 percent over the same period last year, China's total revenue from telecom equipment is up 17.6 percent, to US$108 billion. Foreign sales, which account for more than half that total ($56 billion), are up 21.8 percent.
The difference between the uptick in phone production and the uptick in revenue is likely caused by the proliferation of smartphones, which are more expensive but bought less frequently, according to Tech In Asia.
Eastern Europe Has Hacking Heyday in Australia
Hackers in Eastern Europe have stolen an estimated 500,000 Australian credit card numbers and accumulated some $25 million in fraudulent charges, according to The Age.
The outlet cites Australia's federal police, as well as SC Magazine, which reported that the hackers are the same ones responsible for 2011 hacking that involved Subway restaurants in the U.S. That scandal resulted in four Romanians getting jailed.
Triangulating Sources
A researcher believes she's discovered two previously unknown pyramids in Egypt thanks to Google Earth, according to Mashable.
The pair of potential pyramids are in southern Egypt, located about 90 miles apart. They were first reported on the researcher's website, Google Earth Anomalies.
The shapes are not easily identifiable as pyramids, but they do contain pyramid-esque characteristics, according to the researcher.
On We Sweep With Threshing Oar
Netflix will launch its TV and movie streaming service in Norway, Denmark, Sweden and Finland before the end of 2012, according to The Next Web.
A specific release date has not been set, but the company confirmed the launch on its website.
Netflix opened in the UK in January , following launches in Latin American in September 2011 and Canada in 2010.