iWork for iCloud Beta Gives a Tantalizing Hint of What's to Come
MacNewsWorld
Google has Google Docs. Microsoft has Office 365. Now Apple has iOffice in iCloud -- almost.
Apple has begun sending invitations to iCloud users to try out the new versions of the programs in its iWork productivity suite -- Pages, Numbers and Keynote.
The editions of the programs residing in the iCloud are in beta, but you only have to work with them for a little while to get excited about their potential.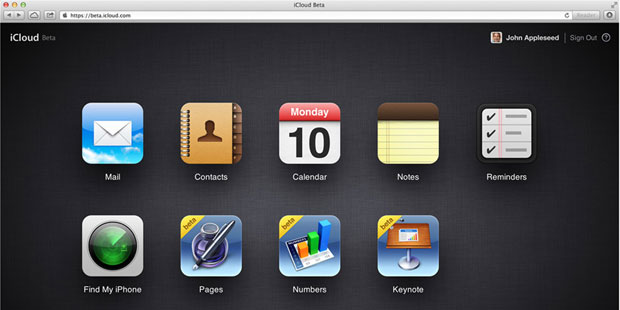 The three office productivity apps join several other native Apple apps in the digital nimbus that let you share information like contacts, appointments, reminders, mail and notes across devices, whether Apple or otherwise.
That's because the iCloud apps work in common cross-platform browsers like Safari, Chrome and Internet Explorer. Sorry, Firefox -- no support for you yet.
Document Maker
Apple's "word processor" in its online iWork suite is Pages. As with its desktop and tablet counterparts, cloud Pages is oriented toward creating visually appealing documents. It's less about word crunching and more about document munching.
Neverthless, cloud Pages is as enjoyable to work with as its box-bound brethren, and it's certainly easier on the eyes than something like Google Docs.
Granted, cloud Pages has a limited feature set at the moment. For example, there's no dynamic word count.
You can style text, however. There are paragraph styles in which you can choose a font and type -- regular, light, oblique and such -- as well as font size, color and characteristics -- bold, italic, underline and strike-through.
You can align text -- left, right, center and justified -- and control line and paragraph spacing, as well as choose styles for lists bullets, numbers and such.
Smooth Operation
At this point, the tools in cloud Pages are still basic. You can add text boxes and embellish them with borders and shadows, as well as control their opacity.
Text inside the boxes can be styled as with body text and positioned along an x-y axis and rotated.
If you want to share a document you've edited or created, you can do that, too. Cloud Pages will convert your document into a Pages, PDF or Word document and attach it to an email ready for delivery.
Other tools available from the cloud app's toolbar let you hide the formatting panel, display guidelines for more precise placing of elements in your document, find and replace text, turn on spell check, and access your document library.
What's nice about cloud pages is that it brings the feel of the desktop app to the nimbus so you can smoothly move from device to device when working on a document.
Snazzy Numbers
Numbers is the spreadsheet app in the iCloud iWork suite. Like its counterpart on other devices, it has a visual bent. Its templates, for instance, include many samples that mix graphics -- bar, pie and area charts -- with tabular material.
Like other cloud apps in the suite, changes made to worksheets in the cloud will be passed along to their kin on the Mac, iPad, iPhone and iPod touch.
In addition, you can drag Numbers or Microsoft Excel spreadsheets from the desktop of any device into the cloud version of the program so you can work on them when apart from the device.
Text shaping and styling options found in Pages can also be found in Numbers. That kind of consistency makes it easier to learn the programs because you can build on the knowledge you already have from one to the other.
As with Pages, the Numbers toolbar has tools for text boxes and inserting shapes into a spreadsheet. Several table formats can be chosen for a spreadsheet with the table tool.
Functional Explanations
When working in a spreadsheet cell, if you click on the command line of the document, a table with the functions available to you will appear on the right side of the screen.
You can filter the functions to find the ones you want faster. For example, you can choose to just show date and time functions or statistical functions.
If you click on a function, an explanation of what it does and how to use it appears in a window below the function list. Casual spreadsheet users will appreciate that bit of thoughtfulness by Apple.
When you're ready to share your spreadsheet, cloud Numbers will airmail it as a Numbers, PDF or Excel attachment.
Apple's presentation program, Keynote, is also part of the iCloud iWork trio. You can create a Keynote presentation from scratch, drag one into the cloud app from a desktop, or pull in a PowerPoint presentation from your local device.
Solid Beta
Cloud Keynote doesn't have as many themes as its device-based counterpart, but those it does have are equally striking.
Once again you've got your text, shape and imaging tools to customize a slide in your show.
You also have a good assortment of slide transitions from blinds, dissolve, doorway and drop to mosaic, pivot and push.
Another option lets you advance a slide on a click or automatically.
Sharing can be done as a Keynote, PDF or PowerPoint slide show.
Although only in beta, the iCloud versions of Apple's iWork suite still meet the needs of many users. Nevertheless, we can't wait to see what the Cupertino posse has in store for us as it brings the apps to the finish line.

---