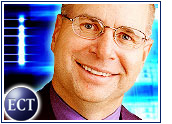 Best Software's QuickStart is designed to help beginning CRM users quickly clear the initial hurdles that accompany any enterprise application deployment. The company's strategy is to home in on small and mid-size customers embarking on front-office automation projects or larger companies piloting the use of CRM for projects downstream.
Initiated in October 2001, QuickStart has developed a track record that enables SalesLogix to compete with other vendors that promise speedy CRM, such as Salesforce.com.
The QuickStart program enables users to implement Best Software's SalesLogix 6.0 in 30 days for a fixed, up-front price. Most customers use the plan to implement systems involving fewer than 20 users, the company says, but they have the option of purchasing additional seats after the application is up and running.
Tim Fargo, general manager of Best Software's CRM division, describes QuickStart as a way of packaging the elements of a basic CRM system — including licensing and administration — over the first phase of its use.
When it comes to enterprise applications, small companies have a particular need to be nimble. Many have resisted such investments due to concern that it would take too long to advance from "the decision to use CRM to the productive stage," Fargo told CRM Buyer. "The drive is toward a simpler, straightforward approach, so customers can have CRM programs up and running rapidly but have the flexibility for gradual customization," he said.
Eschewing an Elitist Strategy
The aim of QuickStart is to provide sales force automation for the small customer and regional-based implementation for higher-end customers, Fargo said. "The main thing is to provide additional flexibility to give sales reps the ability to navigate CRM waters. It's all about sales-rep enablement."
In the early days of CRM, smaller companies typically regarded it as too costly for them — a luxury only large enterprises could afford. Today, though, there are more options for SMBs.
"During this lean time, organizations are more cautious about spending money on expensive new technology," Aberdeen Group research director Karen Smith told CRM Buyer. "I see QuickStart as a good option for companies to start implementing CRM. They can start with one application first. Even if they go with the suite product, it's not an all-or-nothing situation."
Picking and Choosing
That was the case for Multi-Wing America, which needed to replace software that had been custom-made for the company more than 10 years earlier. It needed to improve its account-management database and processes, but found it did not need everything in the SalesLogix suite, Multi-Wing president Jim Crowley said.
Since taking advantage of the QuickLogic program, Multi-Wing has added to its SalesLogix implementation. Initially, the US$10 million manufacturer of axial-fan blades bought 10 seats, but Best Software offered more licenses at a reduced rate, according to Crowley.
Multi-Wing is close to reaching its goal for everyone in the company — including workers on the factory floor and in the field — to have access to the technology. "It will help us be more efficient at keeping everybody in the organization informed of what's going on," Crowley said.
It is common knowledge that implementing new CRM technology is tough and does not happen overnight. Although speedy implementation is an attractive selling point, companies must focus on making sure the applications they choose fit their needs, Smith emphasized. QuickStart customers can benefit from quick implementation while moving forward with caution, upgrading as resources permit, she said.