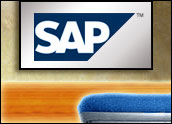 SAP announced the implementation of the second phase of its software-as-a-service strategy, first introduced in February, as a prelude to its annual customer conference, SAPPHIRE '06, which is set to begin next week.
SAP has also upgraded its initial SaaS sales application — as it promised it would when it was first rolled out.
SAP's marketing module includes campaign management and customer segmentation features that allow marketers to analyze customer data using advanced queries.
It also offers lead management functionality that can track lead information on one overview page, and role maintenance and owner realignment capabilities so users can customize the application to the specific needs of the user.
New to the SAP sales on-demand module are capabilities for pipeline performance management, lead generation, sales execution and client engagement. These features allow users to analyze current sales pipelines against forecasts and targets; provide increased visibility into the opportunity pipeline by displaying information about recent activities, contacts and competitors; and can trigger action to address outstanding issues.
Rave Reviews
SAP entered the increasingly crowded SaaS marketplace with a much-anticipated product.
After nearly a year of speculation and growing anticipation — or worry — as to how the software heavyweight would remake the vendor landscape, the debut of SAP's narrowly focused sales application left some industry watchers wondering what the fuss had been about.
SAP promised it would upgrade the application on a quarterly basis — a pledge kept with this release — as well as add other modules outside of sales.
Like Siebel OnDemand, SAP's product is designed to keep its on-demand customers from cannibalizing its on-premise base. Essentially a hybrid — or "isolated tenancy" as SAP calls it — application, users are able to move to an on-premise installation with little difficulty.
SAP maintained that its product is the first true hybrid application because its architecture concept combines a single-tenancy approach — in which the data and system belong to the customer — with the economies of scale and performance that a multi-tenancy approach delivers. Each client deployment is separated from the other, according to SAP.
Different Client Base
SAP on demand's customer base is different from those of pure play SaaS providers, SAP spokesperson Bill Wohl told CRM Buyer. Users of Salesforce.com, for example, tend to be more transient and primarily concerned with short-term cost savings, he said.
Characterized typically by work groups of 100 or more, SAP's on-demand customers "tend to be thinking about on-demand as a long-term permanent part of their IT network," commented Wohl.