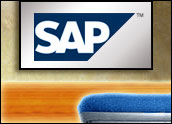 About 7,500 C-level and senior executives from mid-size to large companies are gathering this week to attend SAP's annual Sapphire conference in New Orleans, Louisiana. This year's event will feature a New Orleans-style Motown concert starring the Funk Brothers, Chaka Khan, Joan Osborne, Aaron Neville and American Idol winner Ruben Studdard.
In a more serious vein, attendees — some of whom are coming from as far away as Europe and Asia — also will have the opportunity to network with peers, learn about SAP's newest products and view the latest offerings from SAP's partners.
Bill Wohl, vice president of product public relations at SAP, told CRM Buyer from the event floor in New Orleans that business decision-makers attend Sapphire primarily for these reasons. He noted that this year's attendance is about 10 percent higher than last year's — an increase that speaks volumes in today's somewhat uncertain economy.
SAP started Sapphire about 15 years ago. Since the conference hit its mid-'90s peak of 18,000 attendees, SAP has shifted its focus away from general and technical users to technology and business decision-makers. This year's conference will host about 160 companies and will offer 150 presentations covering 25 industries, ranging from aerospace to utilities.
Valuable Experience
According to Steve Trotta, a software industry analyst with Technology Business Research, Sapphire can be helpful for anyone interested in learning more about SAP's NetWeaver technology and the burgeoning application integration space. He told CRM Buyer that SAP makes this event a valuable experience for developers and IT managers alike.
Wohl noted that SAP also has created an online version of Sapphire for those who cannot attend in person. Although the conference's satellite connection takes time to upload, events are posted within about 24 hours.
The online version of the conference offers Webcasts of keynote presentations, replays of presentation sessions, presentation downloads, and participation in interactive discussion forums. This information remains on the Sapphire Web site for several months, Wohl said.
Announcements To Come
Wohl predicted about a dozen or more announcements from SAP this week and added that Sapphire attendees generally leverage the event to make their own announcements. Although he could not reveal which companies might be announcing, he suggested readers keep their eyes on large hardware vendors.
Meanwhile, former SAP CEO Hasso Plattner, in his new role as chairman of the company's Supervisory Board, will provide a glimpse under the hood of SAP research and development. Plattner will envision applications on a two- to three-year time horizon and will describe how the processes customers use inside their companies will shift and evolve, what this means for businesses today, and how it will affect future economic growth.
SAP has a couple of CRM announcements coming out during the event. At least one will focus on a joint development partnership with a large consumer packaged goods firm to bring enhanced CRM to the consumer packaged goods space. There also will be an announcement that will help midsize companies rapidly implement best practices, including those for CRM, said Wohl.
"For my part, I'm looking forward to hearing more about the depth of SAP and Dell's latest agreement," said Technology Business Research's Trotta. "SAP customers are gaining more control and will continue to do so as applications become easier to integrate and switching costs become lower. We already are witnessing deep discounting and lower maintenance fees."