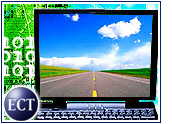 Earlier this fall, Siebel began shipping its much-ballyhooed Universal Application Network, an integration tool meant to work across systems, applications and EAI (enterprise application integration) vendors, as part of its 7.5 release. Its goal is to make integration an application instead of an expensive custom project.
"You'd still have customization, but the idea is you can start from someone else's best practices rather than from scratch," explained Erin Kinikin, vice president and research leader at Giga Information Group.
The potential of this application is huge, she told CRM Buyer Magazine. "Standards helped create and accelerate the packaged operational application market, and the right standards could do the same with integration."
Potential Roadblocks
Despite its promising start, UAN's ultimate success is by no means a slam-dunk. For starters, no one is in production with it yet, Kinikin noted, although a few customers have used the technology, and they seem happy with the support from Siebel, the EAI vendors and the systems integrators.
Also, because the UAN is designed to work with existing EAI applications, Siebel remains dependent on other vendors for a "composite application" platform, Kinikin said in a report.
"The recent addition of Microsoft and BEA to the list of UAN partners gives Siebel coverage across leading application server and EAI products," she noted. "However, only Tibco, WebMethods and Vitria ship platforms that support the standards today — via import/export of the standard process definition into their proprietary languages."
What this means is that UAN processes are able to work on each platform, but customizations are performed in the EAI tool, not in the Siebel app. Ultimately, this makes it "difficult for Siebel to guarantee upgradeability (and likely necessitating manual rework) with future UAN releases," according to the report.
Down the Road
Despite these issues, the UAN could well be the answer to one of CRM's most expensive processes: Integration often makes up between 30 and 50 percent of a CRM implementation budget, Giga figures show.
Bharath Kadaba, Siebel vice president of UAN, gave CRM Buyer a hypothetical example of a customer calling a contact center to change his address as an illustration of how the application works: The customer service representative updates the address in the Siebel application — or any other application, for that matter — and then clicks the "submit" button, and the change notification is sent via the "update address" integration business process.
"The UAN solution, which is comprised of the integration business process and integration server, transforms the data from Siebel to a common object. The common object is then transformed into the target application representation of the address," Kadaba explained.
"The target application then updates this customer's address in its database," he continued. "The target can be any one of the following types of applications: ERP (enterprise resource planning), HR (human resources), finance, universal customer master, legacy application, custom Web application, et cetera." Beta customers are in various stages of deployment, using the application in a number of ways, he said.
Unified Customer View
One user wanted to compile a unified view of customers by integrating data across sales force automation, ERP, call center and customer master applications, according to Kadaba.
To achieve this, "data transformations from each application, application interfaces (workflow, integration objects, API sequencing, etc.) and a common object data model were necessary," he said. "Siebel, in conjunction with the integration server vendor, provided an out-of-box solution that included the integration business processes, data transformations, application interfaces and the common objects for this customer."
Market Acceptance and Competition
A possible barrier to UAN's success is, obviously, market acceptance. "UAN represents an important stride, but we don't know if the marketplace has accepted it or not," Denis Pombriant, vice president and managing director of Aberdeen Group's CRM practice, told CRM Buyer. "That is going to be interesting to watch."
Also, the UAN could become an issue with Siebel's partners, Meta Group senior program director Steve Bonadio told CRM Buyer, as many of them will likely be going to market with similar products. "There will be competitive elements that will have to be worked out," he said.
Kinikin seconds this view in her report. "Siebel is not the first vendor to try to 'package' integration, but it may be the first with the potential to make it successful. Expect other application vendors to follow."
So Far, So Good
All in all, Kinikin, Pombriant and Bonadio — as well as other analysts and industry watchers — appear cautiously hopeful that Siebel will be able to fulfill its vision with UAN, although Kinikin suggested a few caveats.
"It's a long way from UAN 1.0 to packaged best practice business processes," she pointed out. "It's one thing to standardize data-change processes and another to standardize business-level processes, such as new product introduction or telecommunications provisioning."
There are "lots of people involved and huge resistance to change," she noted. "Siebel has to demonstrate that they have the expertise to build truly 'best practice' processes — and that the processes can be cost-effectively maintained."
Kinikin advised companies to watch and wait as Siebel gets its early customers into production. "UAN isn't something most companies are going to — or should — run out and do tomorrow. But if Siebel can get this right, the end result will be [a] cost-effective and better-integrated application."