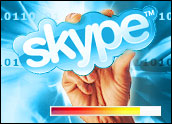 Voice over Internet Protocol provider Skype and wireless hotspot operator Boingo Wireless today announced a new service that combines each company's technologies.
Currently a beta service, Skype Zones is a custom version of Boingo software that will allow Skype's 45 million-plus users to access Internet telephony via Boingo's worldwide network of 18,000 WiFi hotspots. The companies are offering unlimited WiFi access for Skype Internet telephony calls for US$7.95 per month.
"Affordable broadband access is fundamental to open communications, and partnering with Boingo to deliver unlimited Skype access around the world at such a compelling price point will generate new customers for both companies," said Niklas Zennstrom, Skype CEO and co-founder.
User-Friendly Wireless VoIP
Skype and Boingo are attempting to make wireless VoIP user-friendly for their respective customers. The service includes Boingo's WiFi sniffer, connection management and roaming authentication capabilities. Once connected, users can make Skype calls and access key features such as presence, global user directory, contact lists and instant messages with the Skype software.
"Partnering with Skype demonstrates the evolution of public-access WiFi to include VoIP and other value added applications by allowing greater connectivity and productivity on the move," said Boingo president and CEO David Hagan. "Skype's convenience and call quality have made it as important to travelers as e-mail, and we expect Skype usage to increase traffic and revenue at our network of hotspots."
Growing by Leaps and Bounds
Skype is a 22-month old company that is growing by leaps and bounds in a VoIP market that research consultancy Atlantic-ACM predicts will expand at a compound annual rate of 64 percent through 2009. Skype reports that more than 140,000 new users register each day, far surpassing the growth rate of traditional telecoms like AT&T, SBC Communications and Verizon Communications.
Aaron Nutt, Atlantic-ACM analyst covering the VoIP sector and the principal author of "VoIP Revolution 2004-2009: The Opportunity, The Market, The Players," told TechNewsWorld that the Boingo deal should help Skype penetrate new markets.
"Skype has been looking into converting its operating system for potential utilization by mobile users," he said. "The concept of offering VoIP over WiFi is pretty strong and down the road and will have some impact on the industry. But it's difficult to say how many people actually pay for it today, even though the price points are pretty low."
Ahead of the Curve
Boingo's 18,000 hotspots are located in places like airports, hotels, cafes and other public places. Therein lies Nutt's criticism. He's just not sure why a Skype customer, most of whom he figures use the service to make international calls, would have an urgency to use the connection in a cafe or state park.
Still, he said this is a long-term play that should pay dividends, especially if visions like Philadelphia's wireless broadband network come to pass. Implementing the Skype service on top of a city-wide wireless network could be a boon for the company.
"The Boingo deal is a step in the right direction," Nutt said. "It's the kind of technology that has the power to be disruptive down the road."