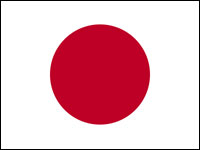 Electronics giant Sony announced Thursday that it will cut 1,000 jobs, or about 15 percent of the workforce, from its Sony Mobile Communications division. It will also move Sony Mobile's headquarters from Sweden to Tokyo in an effort to cut costs, 000 according to AFP 00.
The move comes less than a year after Sony, based in Japan, bought back shares belonging to Swedish telecom Ericsson. The two companies launched a joint venture, Sony Ericsson, in 2001.
Sony, which announced in April that it would nix 10,000 jobs worldwide, lost $5.81 billion in the year to March, according to AFP. A strong yen has suppressed profits, as has piracy of music and film assets. The 2011 tsunami in Japan has also played a role in the company's woes.
Bible Park Equips Donkeys With Wi-Fi
Kfar Kedem, an historical religious park and tourist destination in Israel, is equipping its donkeys with wireless routers, according to the Associated Press.
The donkeys will wear the routers around their necks while guests wear robes fashioned after Biblical times — you know, to keep things authentic.
The impetus behind the WiFi access is to allow visitors to surf the Web and share photos and updates with friends via social media.
After Mapping South Pole, Google Heads North
Little more than a month after announcing it had mapped Antarctica, Google is off to Canada to map a particularly harsh region of the Arctic circle, according to Bloomberg.
Google has sent employees to Cambridge Bay, Nunavut, to gather images that will eventually land on Street View.
This is the furthest north Google has ventured to map a location, according to Bloomberg.
Spotify to Launch in Canada
Music-streaming site Spotify will launch in Canada, according to The Wall Street Journal.
The Journal, which cites recent annual accounts published by the company, also says that Spotify is looking to expand into Asia and South America. Spotify last year established subsidiaries in Canada, as well as Singapore and Hong Kong — all locations where it isn't yet available.
Spotify is currently available in 15 countries, including the U.S., UK and Germany, and recently launched in Australia and New Zealand.
Spotify, however, has had to shell out for all of this expansion. Despite big increases in subscriptions and sales, the company's net lost in 2011 was $56.6 million — $35.5 million in 2010.
Twitter Star's Silence Worries Pakistani Fans
A popular Twitter satirist in Pakistan, @MajorlyProfound, has abruptly vanished from Twitter, prompting worried tweets from fans, according to The New York Times.
@MajorlyProfound's Twitter account and blog both closed on Aug. 4. His humor earned him more than 10,000 followers and enough notoriety to get quoted by foreign journalists.
MajorlyProfound's fame, and the reaction to his disappearance, highlight the emerging significance — and potential pitfalls — of social media in Pakistan, according to the Times.
Google Catches On in China
Google has become the leading source for app ad sales in China, according to Bloomberg.
Google's AdMob is used by companies like BMW and General Motors to tap into China's booming smartphones market.
Google has not often flourished in China. The company lags far behind the search engine Baidu, and it has consistently butted heads with Beijing over censorship issues. The apparently animosity with China has prompted, things like programs that help people circumvent Chinese censors, while Chinese authorities have done things like block Google's digital storage program, Drive.