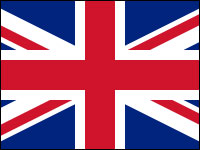 The revelation Monday that Google intentionally collected data while taking photos for Street View could spur the UK to launch its own investigation into Google Street View.
The FCC's announcement that a Google engineer collected data intentionally — as opposed to accidentally, which was previously reported — could put Google in breach of the Regulation of Investigatory Powers Act, or RIPA, according to The Guardian. And violating RIPA, according to the report, might require an investigation by the Home Office or Scotland Yard.
From The Guardian,The UK Information Commissioner's Office (ICO), which oversees data protection issues, said on Monday it would examine the FCC findings and decide whether to reopen its investigation. When Google revealed that in May 2010 that it had been retaining the data — something it had previously denied — the ICO told it simply to delete the data, and that there were no grounds to take action.
The article goes on to say that Germany, which opposed Street View from the off, is also expected to investigate this week's revelations.
No Pirate Bay in the UK
The High Court in the UK has ruled that British Internet service providers, or ISPs, must block the file-sharing site The Pirate Bay, according to the BBC.
The Pirate Bay is one of eminent file-sharing sites on the Internet, facilitating the download of torrents which contain TV shows, movies, music, computer software and more.
Now British ISPs must prevent users from accessing the site.
From the BBC:[British Phonographic Industry] chief executive Geoff Taylor said: "The High Court has confirmed that The Pirate Bay infringes copyright on a massive scale.
"Its operators line their pockets by commercially exploiting music and other creative works without paying a penny to the people who created them …"
A similar ruling against The Pirate Bay was handed down in Belgium last October. The Pirate Bay promptly registered an alternate URL — depiraatbaai.be — which became one of the most visited sites in Belgium, according to Torrent Freak.
Instagram an Instant Hit in China
Instagram last month launched an updated version that added support for the Chinese microblogging service Sina Weibo, which is similar to Twitter.
One month in, things seem to be going well.
One hundred thousand Instagram photos have been shared on Sina Weibo since it launched, according to The Next Web, which cited a Chinese outlet called Tech Web.
From The Next Web:
The report further states that there are 50,000 Sina Weibo users hooked up to Instagram. That figure is impressive, despite being a drop in the ocean of Instagram's 30 million user base and Sina Weibo's 300 million registered members. The app has not been promoted from the firm, which Facebook acquired for (US)$1 billion this month, making all growth organic or via Sina.
That Facebook is blocked in China doesn't seem to be hindering Instagram's quick rise there.
RIM IDed in 'Wake Up' Stunt
BlackBerry manufacturer Research In Motion (RIM) has been revealed to have orchestrated a high-profile gathering outside an Apple store in Australia.
Last week dozens of people, all dressed in black and toting signs that read "WAKE UP", congregated outside of a Sydney Apple store.
The demonstration didn't boast any RIM logos or pro-BlackBerry slogans, but some resourceful bloggers apparently figured things out.
Internet sleuths first raised the alarm bells last week when they worked out that the mysterious countdown on the Wake Up website did not line up with the release date of the Galaxy S III, as it was originally thought.
Blogger and MacTalk contributor James Croft examined the source code of the Wake Up website and found a Doubleclick account identifier that linked it to RIM's Australian website.
The Age quotes industry experts who say this was a poorly conceived move by RIM.
Barnes & Noble to Take Stab at International Markets
In the wake of Microsoft's $300 million investment in Barnes & Noble's, the book outlet said it will be targeting international markets.
From Bloomberg:Barnes & Noble's partnership with Microsoft will accelerate its first expansion into international markets by providing access to millions of customers, Chief Executive Officer William Lynch said.
"We don't aspire to be anything less than being a leader in international markets when we launch," Lynch said today in a telephone interview. "We couldn't have done a better deal and had a better partner than Microsoft that allows us to compete internationally."
Barnes & Noble currently generates all of its revenue inside the U.S., according to Bloomberg.