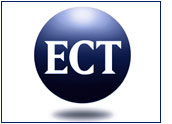 JCPenney is the largest national "three-tailer," utilizing traditional brick-and-mortar stores, catalog operations and the Internet to drive sales of its products. Nielsen//Net Ratings ranked JCPenney.com as the top apparel and home site, and a top ten site overall, in May and June 2000.
With an average of over 40,000 customer orders per week, JCPenney.com has generated $79 million (US$) in sales via the Web through June 2000. Including the holiday boom, online revenues are expected to reach $300 million by year's end.
In the following exclusive interview with JCPenney.com executive Paul Pappajohn, the E-Commerce Times explores how the multi-billion dollar retailer has been using the Internet to create a multi-channel shopping experience for its customers.
Q Can you tell us about how your company got started and the factors that led you to sell over the Internet?
A J.C. Penney Company, Inc. was one of the first major retailers to experiment with selling merchandise through 1-800 ordering over the Internet in 1994, through online "stores" on Prodigy, Compuserv and America Online.
In August 1996, JCPenney.com initiated secure online ordering on the Web. Then in May 1998, the Internet Commerce department was established as a division of JCPenney Catalog to further provide consumers with a convenient, multi-channel shopping experience.
Ultimately, in February 1999, JCP Internet Commerce Solutions, Inc., a wholly owned subsidiary of JCPenney, was formed. The full catalog merchandise assortment was brought online in November 1999.
Q Can you give us a feel for the size of your business — in terms of the number of employees, the number of offices, the annual revenues and profits?
A JCPenney is the number five retailer in the U.S with $18 billion in retail sales, and over 52 million customers. JCPenney.com leverages JCPenney's $4 billion catalog business. We have one corporate location for JCPenney.com, fulfill orders from six distribution centers around the country, and provide customer service via 14 telemarketing centers nationwide.
Q What kinds of products or services do you sell on your site?
A JCPenney.com carries the entire catalog assortment online, with more than 250,000 SKUs (unique products) from more than 3,000 suppliers. The site offers merchandise from men's, women's, children's, toys, jewelry and home and leisure departments.
The Red Alert channel is a collection of specialty stores that include the Clearance Shop and Auction and Falling Prices sites. The Auction and Falling Prices Web sites utilize a "dynamic" pricing model that allow prices to either rise or fall in real time, offering consumers an entertaining alternative to traditional online shopping.
Just4Me.com provides entry into Just4MePlus.com, Just4MePetite.com and Just4MeTall.com. These specialty sites cater to the fashion needs of special-sized women and feature the "My Virtual Model" technology that allows visitors to seamlessly create a personalized model that replicates their individual figures. Personalized fashion advice and recommendations are also provided to assist consumers in selecting the best apparel choices.
To date, JCPenney.com visitors have created over 100,000 saved virtual models since the inception of the technology in spring 1999. Just4me.com can also be accessed from JCPenney.com.
JCPenney.com also offers online wedding planning services and a gift registry.
Q In addition to your Web site, what other channels do you use to sell your products?
A The company is currently experimenting with interactive kiosks at select JCPenney retail stores that allows consumers to browse the JCPenney.com site for merchandise that may not be available at the store.
Q What percentage of your sales comes from the Internet, and has that changed over time?
A Approximately one percent of the company's sales comes from the Internet. This is comparable with statistics showing that online sales account for one percent of all retail sales.
Sales from the Web site have jumped from $15 million in 1998 to over $102 million in 1999. It is predicted that Web site revenues will explode to $300 million in 2000.
Q How much traffic are you seeing to your site?
A For the last two months, May and June 2000, Nielsen//Net Ratings ranked JCPenney.com as the number one apparel and home site and a top ten site overall, based on monthly unique visitors.
Q What do you think has helped make your site successful?
A JCPenney.com's success is attributable to the overall company's strong retail presence and catalog business. The company's catalog fulfillment and logistics operations have allowed JCPenney.com to place emphasis on fulfilling consumers' needs, ensuring prompt delivery of ordered items and provision of excellent customer service.
The company's 98-year history and rich retail experience has also created a brand that is recognized among consumers, that shoppers can trust and rely — and one which is valued for its affordability.
The site's success is also attributable to the emphasis on the individual shopping experience. Through state-of-the-art personalized technology and site features, coupled with the enviable breadth and depth of merchandise, JCPenney.com allows shoppers to promote self expression, whether they are shopping for apparel or home decorating products.
Q What are the demographics of your target customer?
A JCPenney.com's target customers are primarily self-directed women, aged 20 to 54, with moderate incomes.
Q What have you done on a regular basis to promote your site?
A JCPenney.com has been able to leverage the company's 98-year-old brand and history to draw visitors to the Web site. Unlike other pure-play e-tailers, JCPenney.com is not placed in a position where brand and trust needs to be built through costly campaigns to attract visitors.
Last year, 52 million shoppers made a purchase at JCPenney. That is a great base from which to build and manage strong online customer relationships. JCPenney's 1,100 stores generate 750 million customer visits per year. The stores provide millions of impressions for JCPenney.com through the cross-promotional signage and messaging in-store — at very low cost.
JCPenney.com also leverages direct marketing promotions through the JCPenney Catalog's three Big Books and more than 70 specialty media.
Q What unique challenges exist for companies in your market?
A Customer service, both during and after the sale, is the core factor that will differentiate the winners in the market. The challenge for companies in the online retailing market is to place emphasis on delivering a seamless and multi-dimensional experience to the consumer.
Companies that provide consumers with selection, accessibility, value and the opportunity to express and discover themselves online will ultimately succeed.
Q Who are your biggest competitors?
A Our strongest online competitors are Wal-Mart.com, Sears.com, BlueLight.com, Target.com and Amazon.com.
Q After going online, was there a specific turning point for your business, when sales really began to increase?
A The biggest turning point and milestone for JCPenney.com came in November 1999 when the company's entire catalog merchandise assortment was made available online. JCPenney.com's sales have increased at a burgeoning rate ever since that point.
Q Where do you see your business one year from now?
A The company's three-tailing model will prove that e-tail is more than selling online. Integration will be the key to success.
Q What developments do you foresee over the next year that will have an impact on the world of e-commerce?
A The developments and maturity of clicks-and-mortars will greatly impact the world of e-commerce.
Already, statistics show that 33 percent of consumer sales came from click-and-mortar retailers, and it is predicted that by 2002, this share of the market will increase to more than 60 percent.
Q What advice do you have for beginners who are interested in selling over the Web?
A The strongest advice for beginners who are interested in selling over the Web is to combine online efforts with the expertise and resources of traditional brick-and-mortar companies.
If these efforts and activities are successfully integrated, e-tailers will be able to provide consumers with a seamless shopping experience that is both satisfying and fulfilling.