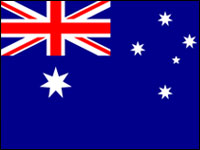 When satire blog The New Examiner published an article lampooning Andrew Nikolic, the Australian politician was not amused. However, others were. Some were so amused, in fact, that they took to Facebook to give the article a virtual thumbs-up by way of the social network's "Like" feature.
This seemed to irritate the Tasmanian representative even more. So he threatened to contact the employers of all the article's official Facebook "likers" and register a formal complaint, according to The Age.
Nikolic has rescinded the threat, which was posted on Facebook. He later denied making having made such a threat altogether, but The Age had screenshots that suggested he had.
According to The Age:
Mr. Nikolic informed the New Examiner last week that if the offending article was not taken down he would write to the employers of all the individuals who had "liked" the story.
"I hope the employers and influencers of your satirical group will be amused by the formal letters of complaint I will now send them on this issue," wrote Mr. Nikolic in a Facebook comment that has since been deleted.
An anti-Nikolic Facebook group says it wants to have more members than Nikolic has votes in the next election.
US, China Team Up on Security
Despite past spats over Chinese cyberattacks, the U.S. and China have partnered on cybersecurity.
U.S. Secretary of Defense Leon Panetta and his Chinese counterpart, Liang Guanglie, met this week in Washington.
Liang denied that China was the primary source of cyberattacks against the U.S. After getting that out of the way, the two nations vowed to work together.
"Because the United States and China have developed the technological capabilities in this arena, it's extremely important that we work together to develop ways to avoid any miscalculation or misperception that could lead to a crisis in this area," Panetta said.
Liang's was the first U.S. visit by a Chinese defense minister since 2003.
Anonymous Has Pirate Bay's Back
Hacker group Anonymous is claiming responsibility for an attack on Virgin Media websites, according to Giga OM.
Virgin Media was the first Internet service provider, or ISP, to comply with a recent UK ruling that prohibits ISPs from allowing access to file-sharing website The Pirate Bay.
For its part, The Pirate Bay had a message on its Facebook page:
We do NOT encourage these actions. We believe in the open and free internets (sic), where anyone can express their views. Even if we strongly disagree with them and even if they hate us.
So don't fight them using their ugly methods. …
Virgin Media had this to say, according to The Register:
As a responsible ISP, Virgin Media complies with court orders but we strongly believe that tackling the issue of copyright infringement needs compelling legal alternatives, giving consumers access to great content at the right price, to help change consumer behaviour.
Attempts to block The Pirate Bay in the past have been fraught with problems. In Belgium, for instance, a ban similar to the UK's resulted in a slightly amended URL, which still led users to The Pirate Bay. The UK's ban has already resulted in an uptick in traffic for The Pirate Bay.
US Court: 'iPad' Belongs to Apple
Proview's case against Apple, which centered on the rights to the term "iPad," has been dismissed by a California judge.
Proview, a Chinese electronics company, filed its suit in February.
Proview's concedes it sold "iPad" to Apple but claims it was duped in the process.
Proview had accused Apple of deceiving it into selling the rights by setting up a company, IP Application Development Ltd. (IPADL) in the UK.
It claimed that Apple said the trademark was "an abbreviation for the company name".
Proview had sold its rights for (US)$55,000 (pounds 35,000) in 2009.
The company had appealed to void the sale and to prevent Apple from using the iPad trademark. It was also seeking damages.
Proview filed a similar suit in China's Guandong Province. Officials are trying to iron out an out-of-court settlement in that case, according to BBC.