If the Linux world has anything akin to royalty, Linus Torvalds surely must be its monarch. So what could be more natural than for the Linux-loving masses to want to see where he works and lives?
Fortunately for FOSS fans, none other than the Linux Foundation has stepped up with an answer to that desire in the form of a video showcasing Torvalds' home office.
Think it's tidy? Think again.
You'll laugh, you'll cry. At the very least, you'll come away feeling better about the state of your own work setup.
'So Filled With Crap'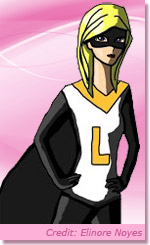 "I'm trying to keep my desk clean," Torvalds says in the video, referring to what we soon learn is his new, treadmill-equipped "walking desk."
Next we meet Torvalds' "old" desk, which is a different story. It "got so filled with crap," Torvalds admitted. "I don't know what to do about this anymore."
The clutter is indeed almost as impressive as Torvalds' coding might be — but not nearly as awe-inspiring as his toy-penguin collection, even just a partial selection of which puts Linux Girl's own to shame.
How does Torvalds' work space compare with mere mortals' setups? That's what Linux bloggers have been trying to decide.
'I Expected a Multi-Monitor Setup'
"His old desk looks more like mine than his new desk does, though I have a lot less electronics stuff and more papers and other miscellaneous garbage," observed Linux Rants blogger Mike Stone, for instance.
"To be quite honest, the desk didn't look much different than I would have expected, other than the 'walking' part," Stone said. "I don't think I could accomplish a thing if I had to walk on a treadmill all day to do it.
"I guess I would have at least expected a multi-monitor setup," he added. "I even use two. I had three at one point, and I miss that third monitor."
Indeed, "I can't imagine how he gets anything done with only one monitor and no stand," consultant and Slashdot blogger Gerhard Mack agreed.
"My Ergotron dual monitor stand is a lifesaver," Mack said.
'My Desk Is Not So Cluttered'
"I am really incredibly surprised that my work space is very similar to Linus' and also the working hours are almost identical," Google+ blogger Rodolfo Saenz told Linux Girl. "Well, it figures, since we are in the same business line, I also have a small kid (daughter who is 8), and, to my surprise I also have a treadmill!"
There are some differences, however. In Saenz's setup, for example, "the treadmill stands alone," he said. "I use it religiously every day, but I don't like to mix work with exercise. I climb on the treadmill to clean my mind, listen to music and think about many things.
"Also, my desk is not so cluttered with things," he added. "I try to be as Vulcan as possible. ;-)"
'It's How I Mark My Territory'
Google+ blogger Kevin O'Brien took a sympathetic view.
"I can certainly identify with the clutter that he is too lazy to deal with," O'Brien said. "I also have a lot of old technology that I really ought to be throwing out or recycling."
In fact, O'Brien is "trying to develop a ruthless attitude towards these things," he said. "It started with 'for every one that comes in, one must go out,' and now I am trying to move towards 'the net amount of junk must go down.'"
On the other hand, "the one thing I did not see with Linus is books," O'Brien noted. "I have lots of books. It's how I mark my territory."
'I Can Only Imagine'
A messy home office is "customary for all geeks," Google+ blogger Gonzalo Velasco C. suggested. "It is funny he put the treadmill in front of the monitor and keyboard — looks like a real 'geek' trying to get minimally healthy LOL."
As for the toy penguins and other souvenirs, "I can only imagine the amount they have," he added. "Every GNU/Linux fan has thought about sending something like that."
Last but not least, blogger Robert Pogson saw several similarities between Torvalds and himself.
'I Walk in the Real World'
Namely, "we are a little chubby; we keep things because it's too hard to figure what to discard; and my old desk is cluttered with all the good things on the top level," Pogson explained.
On the other hand, "my new desk is also cluttered and I walk in the real world — about four miles per day at a rather faster pace, and I putter around my yard pulling the big weeds and cutting the small ones with my mower," he said.
"My garden, however, is as messy as my desk," he added, "with the weeds winning."