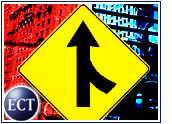 Over the past few decades, big brand companies overpowered the retail landscape so thoroughly that those Mom-and-Pop stores that survived the onslaught of the A&Ps, Wal-Marts and Office Depots were left to eke out profits based on their quaintness. Today, as the Internet lurches toward a sort of middle age, electronic commerce is facing a similar fate.
While the first Web businesses may have seemed as small and personal as the corner grocery, the "cute" factor disappeared as fast as the venture capital that got them started. Into the breach stepped the likes of Amazon.com and AOL, which took advantage of alliances and acquisitions to gobble up market share and relegate the little guy to the sidelines.
My, How You've Grown
When Jeff Bezos and friends first launched Amazon, the company unleashed a straightforward strategy to sell a single kind of product. The dot-com upstart preached the power of e-commerce, claiming the Internet could hold more books than the Grand Canyon. Period.
Five years later, Amazon is a behemoth in its own right, and the book category is just a single card in an increasingly stacked deck. Head to Amazon for the latest New York Times bestseller, and you're bound to also come away with toys, kitchen appliances, patio furniture, and maybe even a car.
Looking for pet care products at Petstore.com? That site has been bought out by Pets.com, which of course is 30 percent owned by Amazon. See how this works?
Of course, Amazon is far from alone in the race. Such pure-plays as Buy.com and Net auction house eBay, as well as brick-and-clicks like Wal-Mart, Target, Sears and the Kmart-inspired Bluelight.com, all aspire to e-tail greatness through relentless growth, pursuing the broadest market share by selling everything imaginable to humankind.
Strategic Mergers
Bigger is not always better, but in some cases, it can be smarter. Earlier this month, offline retailer Barnes & Noble blended its sales operations and inventories with its e-tail namesake Barnesandnoble.com, marrying the brick-and-mortar might of Barnes & Noble's 550-plus retail stores with the even larger inventory of its online cousin.
The key to this kind of merger is the successful integration of product inventories and distribution channels, something that many brick-and-clicks have yet to accomplish. Multi-channel shopping possibilities also allow companies like Barnes & Noble to integrate other operations of their businesses — including customer relationship management and special ordering issues.
Such meshwork can also cut back on e-tail shipping costs, as customers can buy books online and pick them up from a local retail outlet.
With the merger, the book-selling giant is prepared to address (and resolve) several of the most pressing concerns in the wake of last year's holiday season. Barnesandnoble.com shoppers will be able to return products to B&N physical locations — for store credit only, of course — while retail customers who are unable to locate a product on the shelves can order it from Barnesandnoble.com via in-store Web kiosks.
Consolidation as Airlift
Merging can also be a defensive move, a strategy for surviving rough e-commerce waters. More.com once aspired to sell as much as Amazon, but now sells less after merging with online pharmacy HealthCentral Rx. Boo.com fell off the e-tail charts completely, only to be resurrected as a Web portal for Fashionmall.com.
The big news in defensive partnerships, however, came last week when Napster founder Shawn Fanning announced a deal with Bertelsmann AG to legitimize file-sharing on the Web. The German media giant, which has been working with other powerful forces to obliterate Napster, agreed to drop its lawsuit once the deal is complete.
Napster should emerge a stronger company because of the deal, which gives it a legal framework for existence. But if Napster does succeed under its new business model, it will lose more than a few fans, many of whom feel betrayed by the independent David suddenly joining Goliath's camp.
A Long Strange Trip
So is it safe to assume that the future of e-commerce lies in consolidation? Not quite, says Rick Villars, IDC vice president of Internet and E-Commerce Strategies, who argues that e-commerce as an industry is not yet ripe enough.
According to Villars, a thorough consolidation of companies within e-commerce is still far off, as the market will mature slowly over the long term.
"Now we're seeing a separation of the badly managed and badly targeted business ideas from the well-targeted and well-managed ideas," Villars added, leaving little doubt that the next Amazon may well be lurking among the small fries that are currently fighting for life among the sanitized, corporatized Web giants.